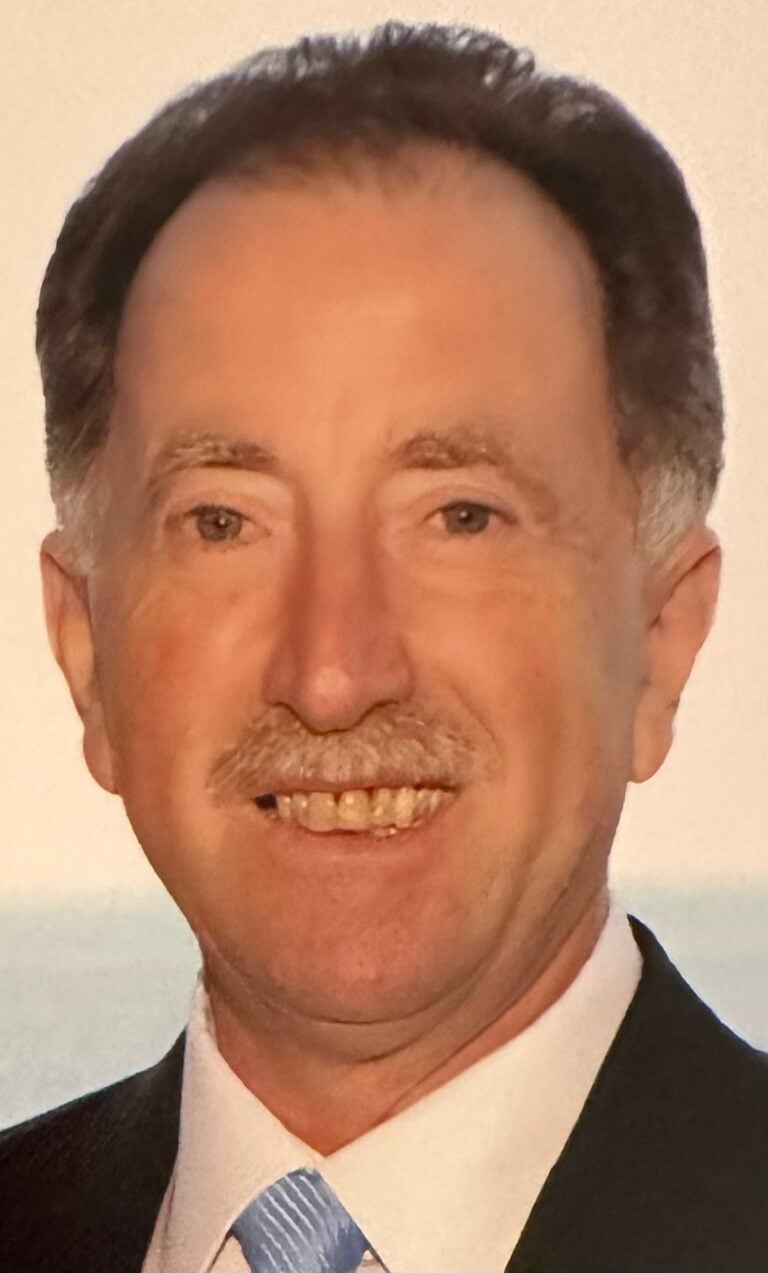 Date of Passing:
September 17, 2023
Gennaro "Gino" Castellano, 75, passed away peacefully at home surrounded by his loving family on Sunday, September 17, 2023. A 30-year resident of Barrington, he is survived by his beloved and devoted spouse of 47 years, Deborah (Ryding), dear sister Carmela Castellano of Torca, Italy, four cherished and adoring children—Giovanna Robbins and her husband Ian of Baltimore, Maryland; Stephanie Younes and her husband Paul of Harrison, New York; Steven Castellano and his wife Ericka of New Bedford, Massachusetts; Paul Castellano of Barrington; and six grandchildren, Stella Younes, Christopher Castellano, Sophie Younes, Ramona Robbins, Amelia Castellano, and Spencer Robbins.
Born in Massa Lubrense, Italy, on April 24, 1948, he was the son of the late Cristoforo Castellano and Giovanna de Gennaro. He was also brother to the late Antonino "Nino" Castellano of San Francisco, California and the late Grazia Castellano of Torca, Italy. After serving in the Italian Air Force, he worked in the hospitality industry in Sorrento (Italy), London, and Bermuda, where he met his wife.
Following his marriage in 1976, he began his illustrious 40-year career as Captain of the luxurious Capriccio restaurant in Providence. His passion for and love of serving people was recognized by generations of patrons and the industry at large. He touched many lives with his warm smile and authentic nature.
Gino was a member of the East Providence Knights of Columbus. He enjoyed golfing, bowling, and gardening. He will be deeply missed and live on forever in our hearts.
His funeral will be held on Saturday September 23, 2023 from the W. RAYMOND WATSON FUNERAL HOME, 350 Willett Avenue, Riverside at 8:15 a.m. with a Mass of Christian Burial in St. Brendan Church, Turner Avenue, Riverside at 9:30 a.m.
Calling hours are Friday 4-7 p.m.
Respectfully in lieu of flowers, memorial donations can be made out to PANCAN.org or mailed to PANCAN, 1500 Rosecrans Avenue, Suite 200, Manhattan Beach, California 90266.