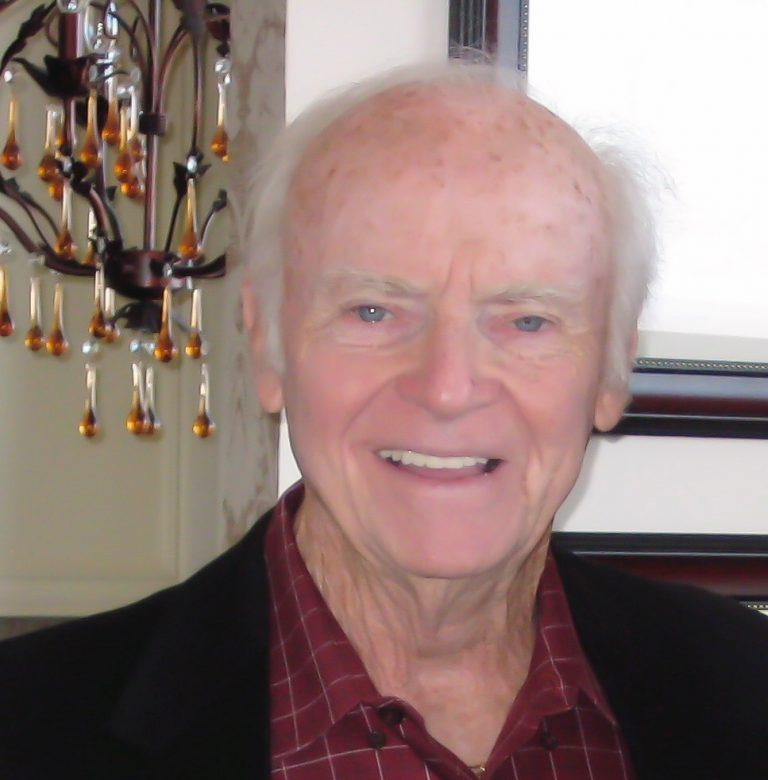 Date of Passing:
January 24, 2020
George E. Murphy, 92, of Barrington RI, passed away peacefully with his family at his side on January 24, 2020.
He was born in Providence, RI on July 14, 1928, a son of the late George and Violet (Carroll) Murphy from Providence, RI. He was a beloved husband to Joan (Lenhart) Murphy who passed away on June 20, 2013. They lived a true love story and had been married for 63 years.
George graduated from LaSalle Academy in 1946 and following graduation that year he enlisted in the US Navy and spent two years overseas. After his US Navy service, George enrolled at Providence College and graduated in 1952 with Bachelor's Degree. He was President of his graduating class and as recently as 2017 attended his 65th class reunion. Upon graduation, he was hired by United States Gypsum (USG) as a salesman for the New England Territory. George was a proud and dedicated employee of USG Corporation for 39 years, retiring as International Vice President. During that time he worked in offices in Washington DC, New York City and Chicago. He loved traveling the world, meeting new people and experiencing new cultures.
After retiring, George and Joan lived for 20 years in Palm Beach Gardens, FL enjoying a beautiful home and community of friends they loved at Frenchman's Creek. He was Country Club & POA President for many years and was very instrumental in creating the structure and governance of Frenchman's Creek Beach & Country Club.
Despite living in different regions of the US, George remained a lifelong New Englander, loving his New England Patriots, Boston Red Sox, along with being a very proud Providence College graduate alumnus.
He is survived by daughter Patricia Murphy; son Bob Murphy and his wife Patrice; son Jack Murphy and his wife Shane and his two grandchildren, James and Lauren Murphy who brought such pride and joy to his life. He is survived also by his adoring sister, Joan (Murphy) Saunders and nephew Ken Saunders both of Little Compton, RI, and Kimberly Thomas whom he cherished and loved as his second daughter.
The family would like to express their gratitude to the wonderful caring staff at Atria Bay Springs in Barrington, RI where he resided for 5 years and the compassionate care provided by Beacon Hospice and Because We Care.
A Mass will be held at Saturday March 28th at 11:00 AM at St Luke's Catholic Church, Washington Rd. Barrington RI to which relatives, family and friends are invited to honor and celebrate his life.