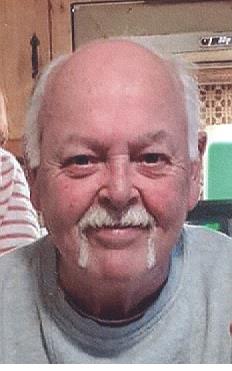 Date of Passing:
August 27, 2018
Case, George William "Bill" 68, of Riverside, passed away peacefully surrounded by his loving family and friends on August 27, 2018.
He leaves behind his wife, Karen and his beloved dogs, Quincy and Snickers. He was the son of the late George W. Case and late Lucille (Bruneau) Case. In addition, he leaves behind his sisters; Susan Case-Ciesielski (Paul), Teddy Santos (Tony), his brothers, David Case (Pam), Arthur (Skip) Case (Bridget) and Scott Case (Sandy) and many nieces, nephews, cousins and life-long friends.
Bill was a 1968 graduate of East Providence High School and served in the National Guard in the Military Police Division. Bill had a passion for sports whether playing on multiple softball leagues to include St. Mary's, Broadway Bar, Canopy's, 42nd St. and lastly Clark & Son or coaching Little League and CYO basketball for a number of years. He played volleyball and loved a leisurely evening salt-water fishing throughout RI with a radio, grinder and his comfortable chair. He was also not afraid to complete a Level 5 White Water Rafting trip.
Bill was in the seafood business most of his adult life. He had a passion for seafood and cooking great seafood spreads for friends and family which gave him much joy.
In his younger days, he loved camping in New Hampshire, going to clubs to see his favorite Thunderchicken band and just hanging out with good friends. His Passion was classic rock music.
Bill was always there for people he loved and was loyal to a fault.
His funeral service will be held on Friday August 31, 2018 in the W. RAYMOND WATSON FUNERAL HOME, 350 Willett Avenue, Riverside at 10 a.m. Burial will follow in Prince's Hill Cemetery, County Road, Barrington. Calling hours are Thursday 5-8 p.m.
Flowers are respectfully omitted. Contributions in Bill's memory to the American Cancer Society, P.O. Box 22478, Oklahoma City, OK 73123, would be deeply appreciated.