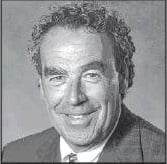 Date of Passing:
April 6, 2016
FOGARTY, GERALD J. JR., 74, of Barrington, RI, died peacefully Wednesday, April 6, 2016 at his home in Naples, FL. Born in Providence, RI on June 3, 1941, Jerry was the loving husband of 51 years of Sarah F. Fogarty and son of the late Gerald J. Fogarty and Katherine D. Fogarty.
A graduate of Henry Barnard School and Classical High School class of 1959, he earned a B.A. from the College of the Holy Cross in 1963. In 1988, in the midst of a successful investment management career at Fleet National Bank, he and Marie J. Langlois founded Phoenix Investment Management, where he served as Managing Director. After selling the firm to Washington Trust in 2000, he continued as co-leader of Washington Trust Investors for another decade. He was known as an astute investor and stock picker, and was admired by those in the investment community and his clients alike.
Jerry was generous with his time. He served as Chairman of the Board of Blue Cross & Blue Shield of RI, President of the RI Paralysis Foundation, and President of the Providence Society of Financial Analysts. He served for 35 years on the Board of the Boys & Girls Clubs of Providence, and received the National Service Recognition Award in 2002 from the Boys & Girls Clubs of America. He also led numerous stewardship efforts at St. Luke's Church in Barrington.
An enthusiastic golfer, his name adorns tournament plaques at country clubs across the state. He served on the Board of the Rhode Island Country Club, and was a member of Shelter Harbor Golf Club and the Classics Country Club at Lely Resort, FL. He leaves deep friendships at his clubs and throughout the community.
Besides his wife, he is survived by his sister Margaret Cashion and her husband Dr. Paul Cashion of Narragansett, and three children, Gerald J. Fogarty III of Boston, MA and his wife Elizabeth Tuohey, Sarah Thorn and her husband Craig Thorn of Washington, DC, and Laura Nerney and her husband Matthew Nerney of Needham, MA. Jerry loved his six grandchildren deeply, and his memory will always be with them. He leaves John Fogarty and Lila Fogarty, Claire Thorn and James Thorn, and William Nerney and Jack Nerney.
A Mass of Christian Burial will be held on Thursday, April 14 at 10:00 a.m. at St. Luke's Church, Washington Road, Barrington. Calling hours will be held on Wednesday, April 13 from 4:00 to 7:00 p.m. at the W. Raymond Watson Funeral Home, 350 Willett Ave, Riverside. In lieu of flowers, donations in his memory may be made to St. Luke's Church, 108 Washington Rd, Barrington, RI 02806 and the Boys & Girls Clubs of Providence, 550 Wickenden Street, Providence, RI 02903.