Gloria Vallante Crowley, R.M.A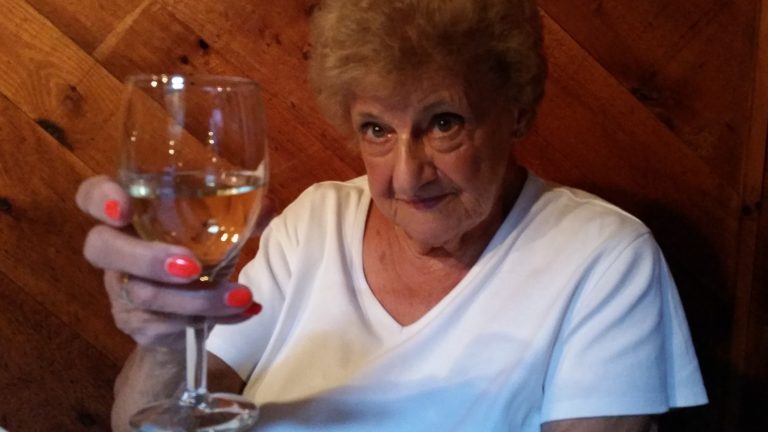 Date of Passing:
February 1, 2020
After 94 years of living life to the fullest, Gloria Maria Elizabetha slid into Heaven with a glass of Chardonnay in one hand and a Pinot Grigio in the other.
Gloria is survived by her loving children, Vincent and his wife Bridget of Madison, NJ; Lisa Ann and her husband Jerome of Barrington, RI and Lori Ann and her husband Brian Blackmar of Barrington, RI. Grandchildren Sean and Katie Logan; Jack, Christopher and Catherine Crowley.
Gloria was the daughter of Thomas and Maria Vallante (Silvestri) and predeceased by her siblings; Lucia Romano; Filomenia DeRobbio; Rose Vallante; Flora Baker; Frederick Vallante and Edmund Vallante.
Gloria was a resident of Warren, RI and was a 1943 graduate of Warren High School.
In her early years, Gloria was a telephone switchboard operator for the New England Telephone Company and was Operator 11. She then entered nurses training at the Newport Hospital in Newport, RI. After nurses training, she became a Registered Medical Assistant starting her medical career assisting many physicans and surgeons throughout RI for over 40 years and was a member of the American Registry of Medical Assistants.
Gloria loved to cook, which clearly shined through from her annual 4th of July clambakes to her Christmas Eve dinners and all holiday gatherings as every meal was made with love.
She was a loving, giving Mother, Mother-in-Law, and Grammie. Gloria's secret to her long life was her positive attitude and love of life. Gloria was a woman to be admired and celebrated.
Services will be private.