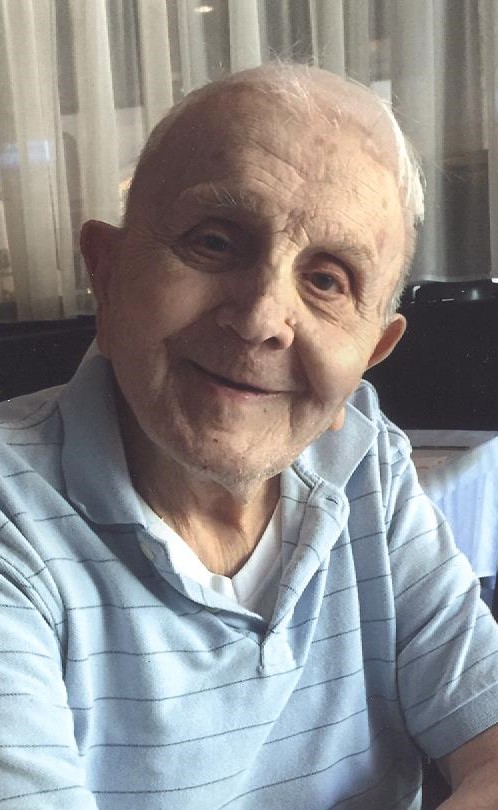 Date of Passing:
November 3, 2021
Cavanna, Guido J., 101, of Beaver Road, Barrington, died peacefully on November 3, 2021 surrounded by his loving family. He was the husband of the late Marie (Maschi) Cavanna.
Born in Piacenza, Italy, a son of the late John and Theresa Cavanna, he lived in Barrington since 2008 previously residing in the Bronx, NY.
Mr. Cavanna was a paper handler for the Daily News of New York for 20 years before retiring in 1983.
Guido was a United States Army Veteran serving during World War II. He was a devout religious man.
He is survived by two granddaughters, Michelle Cavanna of Barrington and Maissam Alghezzi of Tiverton; a son-in-law, Gaetano Mascia; a daughter-in-law, Lorraine Cavanna of Barrington and a beloved friend and roommate, Michael Baisley of North Smithfield. He was the father of the late Joseph Cavanna and Theresa Mascia and brother of the late Peter Cavanna.
His funeral will be held on Thursday November 11, 2021 from the W. RAYMOND WATSON FUNERAL HOME, 350 Willett Avenue, Riverside at 9 a.m. with a Mass of Christian Burial in St. Luke Church, Washington Road, Barrington at 11 a.m. Calling hours are Thursday morning 9-10 a.m. A private burial will be held in Calvary Cemetery, Woodside, NY.