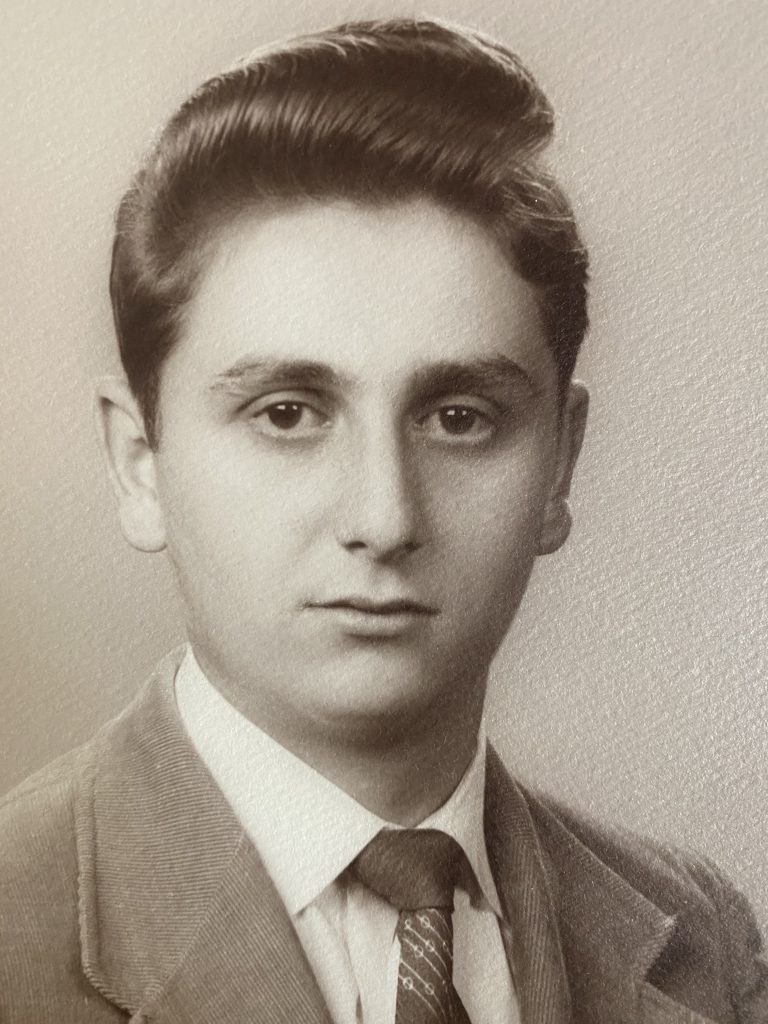 Date of Passing:
January 22, 2020
Palagi, Harry P., Jr., 82, formerly of Anoka Avenue, Barrington, died peacefully on January 22, 2020 surrounded by his loving family.
Born in Barrington, a son of the late Harry P. and Mary (Del Santo) Palagi, "Blondie", he lived in Barrington for 67 years.
Harry went to LaSalle Academy before becoming a graduate of Providence College Class of 1959.
Mr. Palagi spent his career with the federal government before retiring in 1993 as a contract analyst for the Naval Underwater Systems Center in Newport.
Harry was a communicant of Holy Angels Church and a member of the Sons of Italy. He enjoyed golfing, fishing, cooking, quahogging, gardening, going to the beach for sunsets, trying his luck with the dogs, ponies, and poker, and most of all, sharing a daily cup of coffee with his friends at Dunkin Donuts. A sports enthusiast, he always looked forward to a ball game, and loved his Red Sox and Patriots. A long-time resident of Barrington, he cherished his beloved friends and the community that surrounded him.
He is survived by his children, David L. Palagi and his wife Felisa of Yardley, PA; Sharon C. Palagi O'Donnell and her husband Ryan of Fort Lauderdale, FL and Jennifer K. Palagi and her husband Jonathan Bell of Palos Verdes, CA; three grandchildren, Stephen, Olivia, Sebastian, and his devoted dog, Mandy.
His funeral will be held on Tuesday January 28, 2020 from the W. RAYMOND WATSON FUNERAL HOME, 350 Willett Avenue, Riverside at 8:45 a.m. with a Mass of Christian Burial in Holy Angels Church, Maple Avenue, Barrington at 10 a.m. Burial will follow in Santa Maria del Campo Cemetery, Upland Way, Barrington.
Calling hours are Monday 4-7 p.m. In lieu of flowers, the family has set up a fund to which donations can be made in Harry's memory to the Barrington Library, where a garden will be planted in his name. Credit and debit card donations can be made at https://www.gofundme.com/f/a-special-garden-in-memory-of-harry-p-palagi-jr?utm_source=customer&utm_medium=copy_link&utm_campaign=p_cf+share-flow-1
Checks can be made out to David Palagi for Harry's Garden Fund.