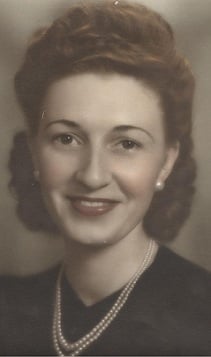 Date of Passing:
July 1, 2012
Griffith, Hazel, M., 92, of Forbes Street, died peacefully on July 1, 2012. She was the wife of the late Robert W. Griffith.
Born in Sydney, Australia, a daughter of the late Leslie S. and Cinderella (Libby) Puecell, she lived in Riverside for 35 years.
She is survived by a daughter; Antoinette E. Leveille of Riverside, two sons; Robert E. Griffith of Tempe, AZ and Michael T. Griffith of Warren, five grandchildren and two great grandchildren.
Her funeral and burial will be private. Arrangements by the W. RAYMOND WATSON FUNERAL HOME, Riverside.