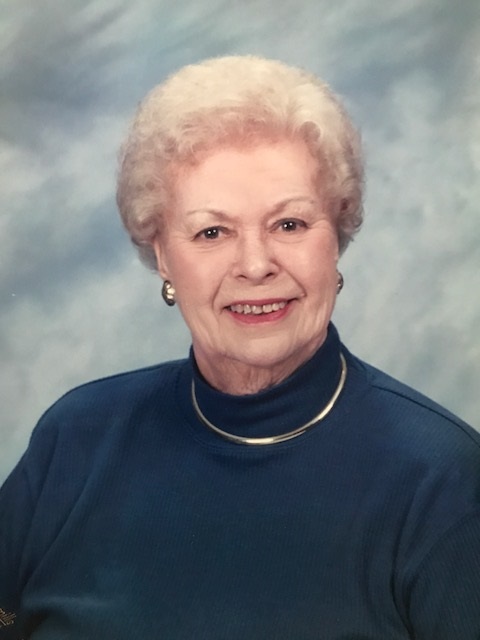 Date of Passing:
October 13, 2017
Wendt, Helen M., (McDermott), 87, of 6 Devonshire Drive, died peacefully on October 13, 2017 surrounded by her loving family.  She was the beloved wife of the late William J. Wendt Jr.
Born in Brooklyn, NY, a daughter of the late Thomas F. and Florence E. (Spaetzel) McDermott, she lived in Barrington since 1961. She attended Fontbonne Hall Academy in Brooklyn, NY, graduated from Trinity College Class of 1950.  She then went on to receive her Master's Degrees from Boston College and New York University.   Mrs. Wendt was a teacher for the Boston and New York City School Departments for many years.   For over ten years, she was a familiar face at Sackett's in Barrington
Helen was a communicant at St. Luke Church where she was a founding member of the Bereavement Committee.  She enjoyed cooking, reading and global travel.  She loved spending time with her family.
She is survived by two sons, William T. Wendt of South Kingstown and Thomas C. Wendt and his wife Kim of Southbough, MA; daughter-in-law, Judith Wendt of Canton, MA and six grandchildren, Michael, Patrick, J.B., Anna, Kelly and Tommy.  She was the mother of the late Tricia A. Wendt and Peter M. Wendt.
Her funeral will be held on Tuesday October 17, 2017 from the W. RAYMOND WATSON FUNERAL HOME, 350 Willett Avenue, Riverside at 8:45 a.m. with a Mass of Christian Burial in St. Luke Church, Washington Road, Barrington at 10 a.m.  Burial will follow in Gate of Heaven Cemetery.  Calling hours are Monday 4-7 p.m.