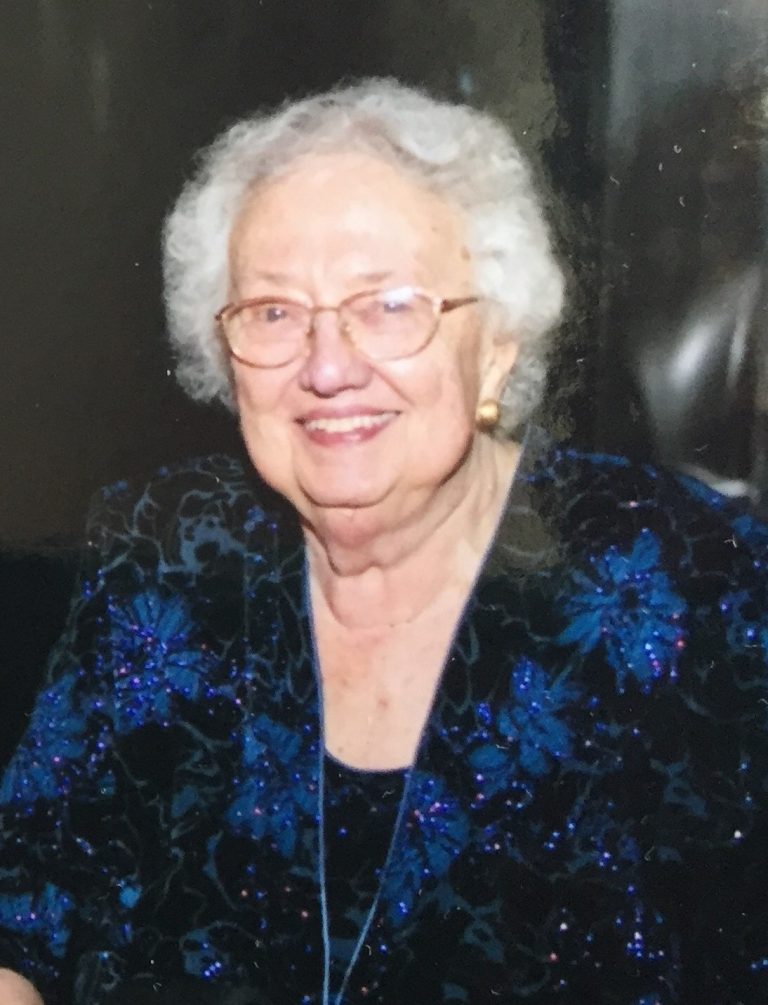 Date of Passing:
April 15, 2020
Johnson, Irene (Malkowski), 92, long time Barrington resident, passed away after a lengthy stay at St. Elizabeth's Manor in Bristol, RI on April 15, 2020. She was the beloved wife of the late Clifton Johnson who passed away in 2016. She is survived by her devoted children, Robert Johnson and his wife Janet of Barrington, RI; Ken Johnson and his wife Kathy of Cape Elizabeth, ME; and Karen Davis and her husband John of Milton, MA; along with eight loving grandchildren and six great grandchildren.
She was born on December 10, 1927 in Providence, daughter of the late Helen and Frank Malkowski; sister of the late Edward Malkowski and Adele Gobis. She grew up in Providence and enjoyed happy memories of spending summers in Barrington. She graduated from Hope High School and went to work at Allen & Reed before meeting and marrying Clifton Johnson in 1947 and settling in Providence.
In 1956 Irene and Cliff moved to Greene Avenue in Barrington where they lived happily for over 60 years. She was a long time member of St. Luke's parish in Barrington. From the early years of their marriage Irene enjoyed the life-long friendships of a group of eight ladies known fondly as "Sewing Club" who met several times per month for over 50 years. In her early years Irene's interests included going dancing, pretty clothes, bowling and playing cards, but as a young mother she developed a special love for cooking and was known for her baking. After her children started school Irene went to work in the school lunch program in the Barrington schools. She absolutely loved this job and made many wonderful friends. Special among these friends is Betty Balasco whose kindness and devotion, especially over the last nine months visiting Irene almost daily at St. Elizabeth's Manor, meant the world to her.
Irene will be truly missed. She was a wonderful mother, terrific mother-in-law, and an attentive and loving grandmother. Irene's family was everything to her and she would tell anyone who would listen that no one had led a happier life than she. Due to the limitations of the current situation burial services will be private with a funeral mass to be held at a later date. Please, no flowers.