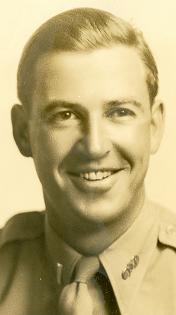 Date of Passing:
January 30, 2011
Richardson, Jack, U., 93, of Wolfeboro, NH, died Sunday January 30, 2011 at his daughter's home surrounded by his loving family. He was the husband of Ruth B. Richardson, to whom he was married for 63 years.
Born in Puerto Limon, Costa Rica, he was a son of the late Frank B. Richardson and Helen (Ulmer) Raymond.
Mr. Richardson was a F.B.I. agent for 28 years specializing in investigations involving counterintelligence. He was a United States Army Captain serving during World War II.
Jack graduated from UNH Class of 1940 and was a member of the SAE Fraternity. He played on the UNH Football, Hockey and Baseball teams. He was one of the founders of the Hartford Amateur Hockey Association which created Pee Wee teams in Connecticut.
Besides his wife, he is survived by his daughter; Ellen Gray and her husband Stephen of Barrington, a son; Steven B. Richardson of Brookfield, NH, two granddaughters; Chadsey and Kelsey Gray of Barrington. He was the brother of the late Doris Cameron.
His funeral service will be held in Wolfeboro, NH. Burial will be held in Lakeview Cemetery in Wolfeboro. Contributions in Jack's memory to the VNA of RI, 475 Kilvert Street, Warwick, RI, 02886 would be deeply appreciated. Arrangements are by the W. Raymond Watson Funeral Home, Riverside.