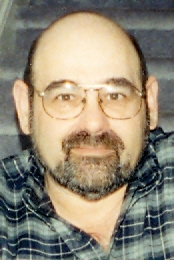 Date of Passing:
March 21, 2011
Mello, James, J., 64, of South Bend Street, died unexpectedly on March 21, 2011.
Born in Providence, a son of the late Mary (Jannacone) Monreal, he lived in Pawtucket for 10 years previously residing in Warren.
Mr. Mello was a machine operator for several years before retiring in 2003. He enjoyed playing pool and spending time with his family and friends.
He is survived by a daughter; Alicia Sanders of Dedham Springs, LA, two sons; David A. Mello of Smithfield and Keith A. Mello and his wife Sharon of Pawtucket, two sisters; Barbara Rochefort of Somerset, MA and Ann Williamson of Fairfield, ME, four grandchildren and several nieces and nephews. He was the brother of the late Evelyn Stills.
His funeral and burial will be private. Arrangements are by the W. RAYMOND WATSON FUNERAL HOME, Riverside.