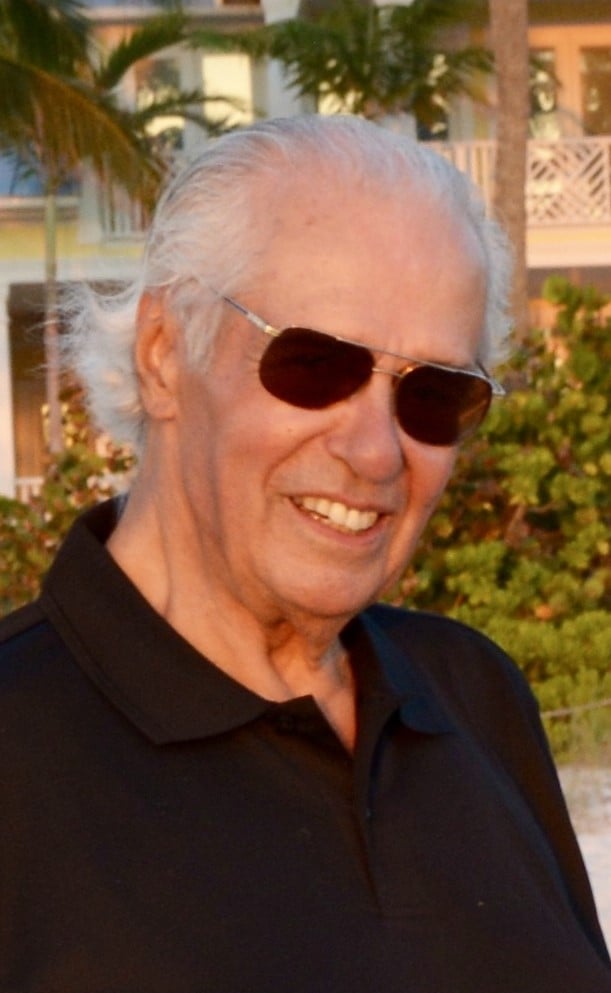 Date of Passing:
February 27, 2023
James Ralph Schomer, known to all as Jim, passed away on February 27, 2023 in East Providence after a brief illness. He was 80 years old.
Jim was born in Chicago, IL to Peg (Ewing) Schomer and Herman Schomer on November 4, 1942. He was the second of six sons. He is predeceased by his eldest brother Jack. He is survived by younger brothers Bill, Don, Scott and Rick. Jim was married to and is survived by his wife, Ann Marie (Quinn) Schomer, to whom he was married for more than 57 years.
Jim was a bright boy who struggled in school at first, getting in trouble for fighting with students, being argumentative with teachers, and failing to do his work. When his family moved to Jackson, Michigan when Jim was 10, his fifth grade teacher took him aside and told him that moving to a new state was a chance for a fresh start. She told him that she would tell his new school his records were lost, giving him the chance to prove himself with no negative expectations. Jim was placed in the lowest academic group, but seized the opportunity his teacher gave him and never looked back. He would go on to graduate as the valedictorian of his high school class. He attended Massachusetts Institute of Technology on a full scholarship, where he studied Chemical Engineering. He also received a Masters Degree in Chemical Engineering from Purdue University, where he studied Uranium-235. He had a lifelong love of chemistry and the periodic table of elements, which may sound dry, but he always managed to make it interesting.
Jim worked in metallurgy, specifically the process of recycling scrap metal to extract precious metals. He approached his work with enthusiasm, innovating processes and modernizing scrap metal refining. After graduating from Purdue, he moved to Stamford, CT and then Los Angeles to work for Handy & Harman, once the largest U.S. silver trading firm, which in the 1960s began recycling precious metals from scrap.
Following the 1971 San Fernando earthquake which killed approximately 55 people in Southern California, Jim and his wife Ann decided to return with his young family to the East Coast, where earthquakes were not a problem. They settled in Barrington Rhode Island, where they lived for 26 years, followed by 26 years in Warren. Jim continued to work in scrap metal refining, first at Handy & Harman, then for RefineMet, a Rhode Island-based scrap metal refinery, and then for Boliden, a Swedish multinational mining company in Stockholm, with a facility in Mapleville, RI.
Jim had an encyclopedic memory of many topics, including baseball, American cars, manufacturing systems, and the melting point of any metal. He loved the television show The Big Bang Theory because it replicated almost exactly his memories of being a freshman at M.I.T. But Jim wasn't just a regurgitator of information, he was a bona fide raconteur, armed with stories about both obscure and legendary ballplayers, defunct automobile companies, eccentric friends, family and co-workers, and his own adventures. His fraternity at MIT created one of the most famous college pranks of all time, the invention of The Smoot, a nonstandard, humorous unit of length, in which a student named Oliver R. Smoot was selected by his Lambda Chi Alpha fraternity pledge master to lay down repeatedly on the Harvard Bridge between Boston and Cambridge, so that his fraternity brothers could use his height to measure the length of the bridge. The prank is still marked on the bridge and the Smoot is still referenced today.
Jim and Ann shared a great love of friends, skiing, golf, and food. Most of all they loved to travel, and skied and played golf around the world. They had a large group of friends with whom they often traveled, and shared adventures and stories that he enjoyed recounting throughout his life. Among his favorite stories was the time he got airlifted off of a Swiss Alp, the time he landed in Bolivia during a coup d'etat; and the time he went to pick up one of his daughters at an international summer camp in the wrong country.
Jim had a lifelong love of the Chicago Cubs, his hometown team that actually drafted his brother as a pitcher in the 1950s. He grew to appreciate the Red Sox from his many years of living in Rhode Island, but his love of the Cubs ran so deep that when they played in the 2016 World Series, he went to bed early, rather than risk enduring having his heart broken again. To his utter shock, he woke up the next morning to discover that the Cubs had won.
He loved fishing, particularly with his son and brothers, and went on many fishing trips to Alaska, Montana and Wyoming. But he was also just as happy going for bluefish, or really just putting a line in the water even if he didn't catch anything.
A friend to many, Jim was always willing to watch sports, bring a sick friend a treat, or offer a ride to an appointment. His love for friendship made him a centerpiece in social gatherings.
Jim had a favorite joke that he loved to tell and retell, about a French farmer and his three-legged pig. The key to the joke was that there was no reason for the farmer to be French…Jim just loved to perform the accent.
Jim is also survived by his three children, Catherine (Thomas Mitchell) Schomer, M.D., of Providence, Christine (Josh Wolk) Schomer of Brooklyn, NY, and Jay (Brett) Schomer of Bozeman, Montana. Jim was the proud and doting grandfather of four young women whom he adored: Lila, LiLi, Clare and Lucy. He was an exacting and enthusiastic maker of crepes, had an extremely precise idea of how to load a dishwasher, and loved the responsibility of waste paper management on Christmas morning.
He was deeply loved and will be dearly missed.
His Funeral will be private.
In lieu of flowers, donations can be sent to The Highlander Charter School, a Warren school Jim raised money for and believed in their mission:
The Highlander Charter School
360 Market St.
Warren, RI 02885
www.highlandercharter.org