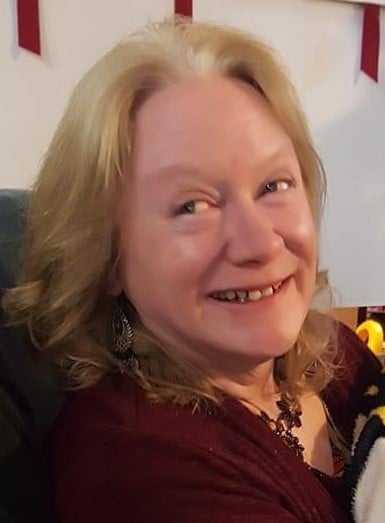 Date of Passing:
September 9, 2023
Fiore, Janet M. (Crevier), 67, of Woodward Avenue, East Providence, died peacefully on September 9, 2023, at Rhode Island Hospital in Providence. She was the beloved wife of Peter A. Fiore for almost 50 years and his best friend for even longer.
Born in Providence, a daughter of the late Joseph R. and Frances (Baron) Crevier, she was a lifelong resident of East Providence.
Mrs. Fiore earned an Associate's Degree from Rhode Island College. She was an active member of the Riverside community. She was employed in her family's business, C&S Machine Co., Inc. "The Shop" for many years in the capacity of Bookkeeping/Office Manager. Following that she was the Bookkeeper/Office Manager at Fernando Originals.
Besides her husband, she is survived by a son, John R. Fiore and his partner, Heather Annino, of Westfield, MA; two daughters: Julie March and her husband, Brian, of North Smithfield, RI and Susan Portante and her husband, Jason, of Pawtucket, RI. She is survived by a sister, Linda Cavaliere and her husband, Gene, of Chepachet, RI, two brothers, Brian J. Crevier and his wife, Elizabeth, of Riverside, RI, and Robert F. Crevier and his wife, Arlene, of Groveland, FL and a sister-in-law, Jane Brindisi Crevier of East Providence, RI. She was the sister of the late Ronald J. Crevier. She is survived by ten grandchildren: Lily, Benjamin, Justin, and Alayna Fiore, Matthew Bigbie, Allison and Ean March, Jennipher Portante and her partner, Alonzo Ross-Brown, and Joshua and Morgan Portante. She is also survived by her Great Grandson, Jezeriah Christopher Ross-Brown whom she adored; and several Nieces, Nephews, Great Nieces and Great Nephews whom she loved as her own.
Janet's greatest enjoyment was to be with her family, she loved to laugh with her family and friends; and she knew best how to love in a way that lifted life for all who knew and loved her.
Her funeral service will be held in the W. RAYMOND WATSON FUNERAL HOME, 350 Willett Avenue, Riverside on Saturday September 23, 2023 at 3 p.m. A Celebration of her Life will be held on Sunday September 24, 2023 at the East Providence Elks Lodge, 60 Berkeley Street, East Providence.
Calling hours and flowers are respectfully omitted.