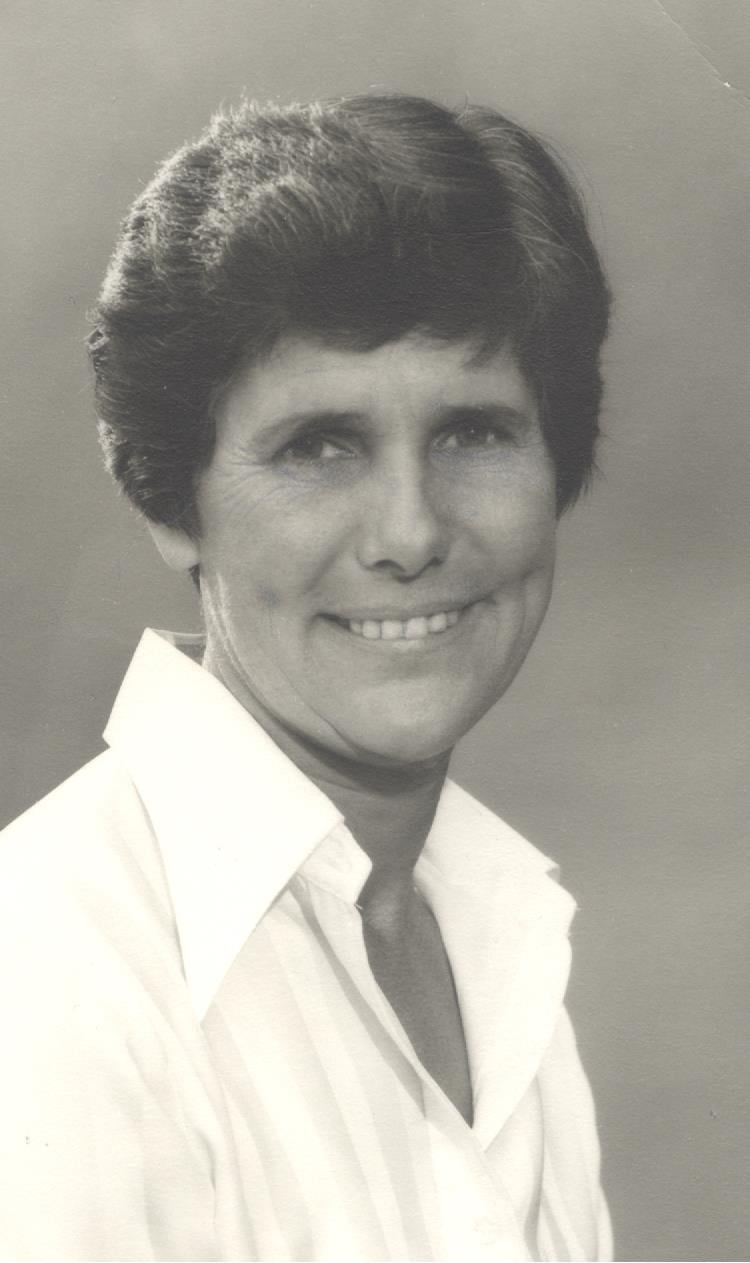 Date of Passing:
June 30, 2021
Stone, Janet, (Moreau) "Jay", 93, of Barrington, the first native of Rhode Island to win a Gold Medal in the Olympic Games, died peacefully on June 30, 2021. She was the beloved wife of the late Raymond W. Stone.
Born in Pawtucket, a daughter of the late Arthur Moreau Sr. and Elizabeth (Beauchamp) Moreau, she lived in Barrington since 1955.
Mrs. Stone was a Physical Education Teacher in the Barrington School system for 36 years before retiring in 1986.
Janet was a graduate of Boston University Class of 1952 earning a Bachelor of Science, T.O.P. (Third Order Dominican) degree in education. She was also a graduate of the Diocese of Providence- Ministry Institute, two years Pastoral Care Study, RI Hospital and Women & Infants Hospital and was a Certified Catholic Chaplin N.A.C.C.
From 1949 to 1952 she was named four times to the All-America track team while attending Boston University. In 1951 as a member of the United States National team, she won a gold medal in the Pan America Games, running a leg on the 4 x 100 meter relay team.
A year later, as a member of the U.S. Olympic team, she won a Gold Medal as a member of the relay team that set a world record in the event of 45.9 seconds.
The same year, she won the National standing broad jump championship with an American record of 8'10", which still stands today, won the national indoor 220 title, the national indoor 50 yard dash championship and was the high point scorer in the National Indoor Championships.
The same year she was the National Junior Champion in the 100 meter dash, setting an American record at 11.8 seconds and completed a five year sweep as New England champion in the 50, 100 and 220.
Janet also was a member of the Rhode Island All-State Swimming team from 1947-1949 in the 50 and 100 yard freestyle setting records at Tolman High School.
Janet received honors including; 1952 RI French Athlete of the Year, the 1952 Athlete of the Year Chosen by the Disabled American Veterans, the 1968 Rhode Island Heritage Hall of Fame, the 1979 Boston University Hall of Fame, the 1986 Pawtucket Hall of Fame as a charter member and the 1987 Rhode Island Aquatic Hall of Fame and also the Rhode Island Hall of Fame.
In 2008 she was chosen by the United States Summer Olympics Team to serve as their Lay Champlain in Beijing, China.
Mrs. Stone was a communicant of St. Luke Church and served on the Parish Council for several years. She was the Director of Pastoral Care, Eucharistic Minister and Champlain at the Bay Spring Village, Barrington. She was a volunteer at Roger Williams Hospital as a Champlain in the Intensive and Maximum Care Units. She was also the founder and Director of the Barrington Service for Animals.
She is survived by a special niece, Nancy Moura of Dartmouth, MA and several other nieces and nephews. She was the sister of the late Arthur Moreau Jr, Gloria Moreau Paine, Norman Moreau and Doris Moreau Venner.
Her funeral will be held on Saturday July 3, 2021 from the W. RAYMOND WATSON FUNERAL HOME, 350 Willett Avenue, Riverside at 8 a.m. with a Concelebrated Mass of Christian Burial in St. Luke Church, Washington Road, Barrington at 10 a.m. A Private Entombment will follow in the Swan Point Cemetery Mausoleum, Blackstone Blvd., Providence.
Calling hours will be held Saturday morning 8-9 a.m. Flowers are respectfully omitted. Contributions in Janet's memory to the Barrington Service for Animals, c/o Edmund Alves, 30 Exchange Terrace, Providence, RI 02903 would be deeply appreciated.