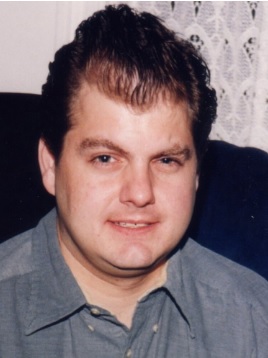 Date of Passing:
August 19, 2021
Jason Jon Roberts, 52, of Crescent View Ave, Riverside, died unexpectedly August 19, 2021. He was born July 17, 1969, in Glen Cove, Long Island, New York. He was the son of Cheryl (Cheri) Gentil King, Barrington, RI and Ronald R. Roberts, Watertown, NY.
Jason graduated from Barrington High School in 1988. Jason loved sports, he was a loyal fan of the Celtics, Red Sox and the amazing Patriots. He was passionate about music; his favorite groups were the Rock bands of the '60s and '70s. He could hear just a few notes of a song and tell you the name of the song, the band's name, the names of the members and their history.
Despite his Autism and OCD, he never let the challenges in his life hold him back from living his life to the fullest. He traveled hundreds of miles, on his bike, visiting friends, exploring Rhode Island and enjoying many adventures. He worked for years taking inventory and with promotions becoming the supervisor of his crew. He faced many obstacles but his gentle spirit, goodness, generosity and kindness to all, made him fast and long-lasting friends.
Jason had many passions but he loved his family the most. His mom and dad; step-father Richard King, and step-mother Margaret Roberts; sister Joanna Roberts Larkin, her husband Dan Larkin, his nephews Ryan, Connor and Evan and niece Megan; his cousins: Mark Gentil his partner Kindra Nehring, his children Victoria and Kyle; Paul Gentil, his wife Debi and children, Ashley and Heather; and Dr. Clark Gentil (deceased) and his children Matthew, Amanda and Luke; his large extended family and the many friends he met along his way.
Visitation will be held Saturday August 28th between 2:00pm – 5:00pm at the Charles J. O'Shea Funeral Home, 603 Wantagh Ave., Wantagh, NY. A Christian burial will be held Sunday August 29th at the Charles J. O'Shea Funeral Home with Interment to follow at Cedar Grove Cemetery, Patchogue, NY.
Donations in his memory can be sent to www.autismspeaks.org.