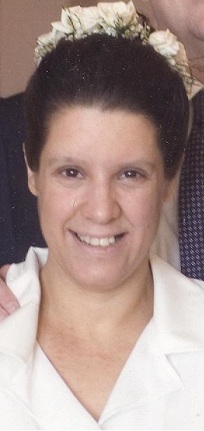 Date of Passing:
June 25, 2012
Harrington, Jayne, Morris, 55, of Becker Avenue, Riverside, died peacefully on June 25, 2012. She was the beloved wife of the late John William Harrington. They were together for 33 years.
Originally from Mattapoisett, MA, Mrs. Harrington was the daughter of the late Janice P. (Price) Morris and Roger C. Morris of Palmetto, FL. She received a Bachelor's Degree in Business Administration from Bryant College and was a bookkeeper at the United States Yacht Racing Union and the Newport Art Museum in the mid-80's.
Jayne was a communicant of St. Luke's Church in Barrington, RI, as well as a member of the Small Christian Community and the Providence Zen Center. She was a deeply spiritual person who prayed and meditated every day.
Besides her father, she is survived by two sisters: Betsey C. Oberg of East Greenwich, RI and Sarah E. Saxe of Alexandria, VA; a mother-in-law, Barbara Harrington, of Warwick, RI; a sister-in-law, Anne Hipwell of McKean, PA; a brother-in-law, Thomas Harrington of Ottawa, Canada; and three nieces and eight nephews. She was the sister of the late Rodney C. Morris.
Her funeral will be held Friday June 29, 2012 from the W. RAYMOND WATSON FUNERAL HOME, 350 Willett Avenue, Riverside, RI, at 12 noon with a Mass of Christian Burial in St. Luke Church, 108 Washington Road, Barrington, RI, at 1:30 pm.
Calling hours and flowers are respectfully omitted. Contributions in Jayne's memory to St. Luke's Church, Barrington, RI; the Providence Zen Center, 99 Pound Road, Cumberland, RI 02864; or Tap-In, PO Box 252, Barrington, RI 02806 would be appreciated.