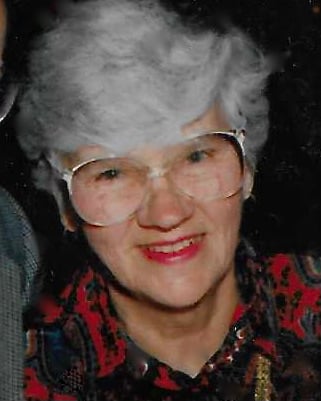 Date of Passing:
August 15, 2021
Jeanne Marie Burke (Bourneuf), 92 of Barrington, formerly of Garden City, New York entered into eternal life August 15, 2021. She was predeceased by her loving husband of 60 years, Henry T. "Hank" Burke.
Jeanne was devoted to her children, Stephen Burke (Molly Therrien) of Wakefield, Virginia Burke (David Baum) of Barrington, Michael Burke of East Rockaway, New York, Mary Roth (Steven) of North Andover, Massachusetts, (formerly of Wakefield) Kevin Burke (Barbara) of Southport, North Carolina, Patricia Hansen (William) of Johns Creek, Georgia, and Kathleen Buckley (Stephen) of San Diego, California and grandmother to Christopher Burke, Brant Truax, Emily Axton, Brian Burke, Daniel Burke, Christopher Baum, Andrew Baum, Nicole Baum, Joseph Roth, Eli Roth, Maia Roth, Michael Burke, Katelyn Burke, Sean Hansen, Nora Hansen, Grace Hansen, Matthew Buckley and TJ Buckley and proud great-grandmother of seven.
A native of Canton, Massachusetts, Jeanne was the daughter of the late Edward and Lillian Bourneuf. She was a noted scholar, gifted musician, and graduate of Mount St. Joseph Academy and Regis College, class of 1951. Following graduation, she worked as a research assistant at Harvard University Medical School. She and Hank married in 1953 and the couple settled in New York. The Burke family attended St. Joseph's Elementary School in Garden City and were active members of that parish for 36 years. Jeanne was active in the PTA and served as both a boy scout and girl scout leader. She will be remembered for her beautiful piano playing at school events, and her work to establish the elementary school library. Later, she joined the library faculties at both Adelphi University and Hofstra University combining her love for science, literature, and learning. She earned her master's degree in Library Science from C.W. Post University in 1984.
Jeanne retired with Hank to Barrington in 2000 and became a communicant at St. Luke's Roman Catholic Church. She treasured her time as a volunteer at Touch a Person in Need (Tap-in) providing direct assistance to her community.
Her private funeral will be held on Friday August 20, 2021 from the W. RAYMOND WATSON FUNERAL HOME, 350 Willett Avenue, Riverside followed by a private Mass of Christian Burial at St. Luke 's Church, Washington Road, Barrington. A private graveside service will follow at Gate of Heaven Cemetery. The family looks forward to a gathering of friends and family at a later date to safely celebrate Jeanne's life.
In lieu of flowers, contributions in Jeanne's name may be sent to the Regis College 235 Wellesley Street Weston, Massachusetts 02493, or to Tap-in, Inc. at P.O. Box 252, Barrington 02806.