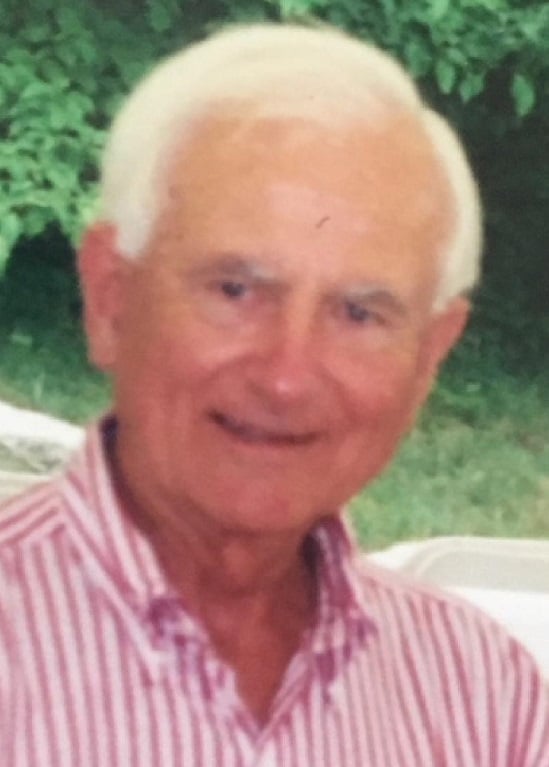 Date of Passing:
July 3, 2018
Jeffery D Taber, 88 passed away July 3, 2018 at St. Elizabeth's Green House Home, East Greenwich, RI.
Born in Boston, MA to Earle and Dorothy Taber, Jeff was a devoted husband to wife, Joan S. Taber for 65 years.
He was a graduate of Aldrich High School, Warwick, RI and The University of RI.
Jeff served his country as a Lieutenant during the Korean War. He worked as owner of Taber, Incorporated and in Sales for its predecessor company, HA Schlosser & Co for nearly 60 years.
Jeff was a former vestry member at St. John's Church, Barrington and former trustee board member of St. Andrew's School, Barrington where he devoted many years of compassionate voluntary service.
He was an avid runner completing his final Boston Marathon in his 60's.
Jeff is survived by wife, Joan, children Doug, Greg, Scott, Ann and their families, eight grandchildren and four great-grandchildren. He is predeceased by son Mark Taber and sister Janet A Walls.
A Memorial Service will be held 11:00 Thursday, July 12 at St. John's Church, 191 County Road, Barrington, RI. In lieu of flowers please donate to the Jeffery Taber Scholarship Fund, St Andrews School, Barrington, RI. Arrangements are by the W. Raymond Watson Funeral Home, Riverside.