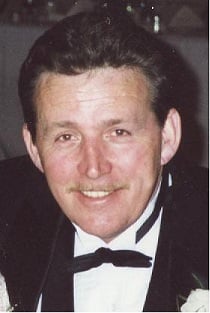 Date of Passing:
April 2, 2012
Ragan, Jerry, W., 60, of Malta Street, died unexpectedly on April 2, 2012. He was the beloved husband of Marilyn A. (Viveros) Ragan.
Born in North Carolina, a son of the late Lester and Helen (Baldwin) Ragan, he lived in Seekonk, MA for 30 years.
Mr. Ragan was an electrical supervisor at Parkinson Machinery, Woonsocket for 15 years.
Jerry was a retired United States Navy Chief Petty Officer for 20 years serving during Vietnam.
Besides his wife of 30 years, he is survived by three daughters; Brenda Barbee of Colorado, Tara Pereira of Seekonk, MA, and Sandra Graustein of Seekonk, MA, three brothers; Ray Ragan and Harold Ragan, both of North Carolina and Frank Ragan of South Carolina, two sisters; Sharon Ragan of Florida and Gail Ragan of Texas and nine grandchildren.
His funeral service will be held on Tuesday April 10, 2012 in the W. RAYMOND WATSON FUNERAL HOME, 350 Willett Avenue, Riverside at 7 pm. Calling hours are Tuesday 4-7 pm.