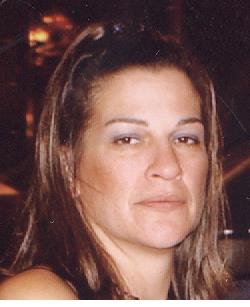 Date of Passing:
January 8, 2019
Markarian, Joanne M., 54, of Oak Ave, Riverside, died peacefully on January 8, 2019.
A lifelong resident of Riverside, she was the loving daughter of Louis A. Chianese and Joan E. (Brandt) Chianese of Riverside.
Mrs. Markarian was an aid for the Fogarty Center Group Home for 15 years until 2009.
Joanne enjoyed camping.
Besides her parents, she is survived by a daughter, Kristen Markarian of Bristol; a son, Kyle Markarian of Riverside; two brothers, Robert Chianese of Warwick and John Chianese of Riverside; a sister, Linda Chianese of Bristol; two grandchildren, Alexia and Jordyn and several nieces and nephews.
Her funeral will be held on Thursday January 17, 2019 from the W. RAYMOND WATSON FUNERAL HOME, 350 Willett Avenue, Riverside at 8:00 a.m. with a Mass of Christian Burial in St. Brendan Church, Turner Avenue, Riverside at 10 a.m. Burial will follow in Forest Chapel Cemetery, Nayatt Road, Barrington. Calling hours are Thursday morning 8-9 a.m.