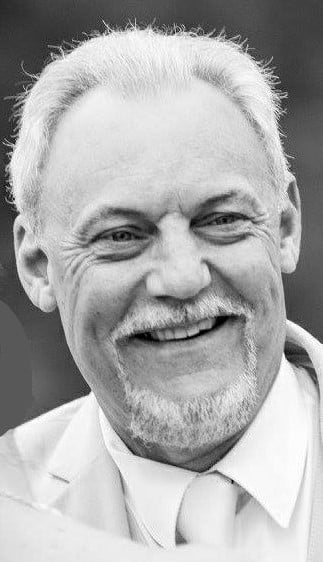 Date of Passing:
October 30, 2023
Anterni Jr, John J. "Jack", 71, of Swansea, MA, died peacefully on October 30, 2023, at home in the presence of his loving family after a valiant and brief battle against cancer. He was the beloved husband of Cynthia S. (Oliveira) Anterni.
Born in Providence and raised in Riverside, he was the son of the late John J. Anterni and Eva M. (Boudreau) Anterni. He was a 1971 graduate of East Providence High School and received an associate's degree from Dean Jr College in 1973. Most recently, he lived in Swansea for eight years, previously residing in Barrington.
Mr. Anterni, a gifted mold maker and businessman, was the proud and ambitious President of Anco Tool & Die Company Inc. and Anco Plastic Components for many years.
Jack was a sports enthusiast. In his youth he most enjoyed playing football and baseball. Later, he developed a love for car racing attending numerous NASCAR and Formula 1 races. He was a devoted New York Yankees fan and cheered for the New England Patriots every Sunday. His interests included cars, music, coin collecting, and history. He was particularly knowledgeable about the WWII era. Most of all, he was happiest when with his cherished grandchildren.
Besides his wife of 45 years, he is survived by a son, Jeffrey M. Pinheiro of Clearwater, FL; two daughters, Jyllian M. Rogers and her husband Jayson of Bristol and Jessica C. Jennings of Barrington; three grandchildren, Jack D. Rogers, Delainey C. Rogers and Willem J. Jennings; two sisters, Katherine L. Grady of Riverside and MaryLu Medeiros of Seekonk, MA; and several nieces and nephews. He was predeceased by a sister, Elizabeth J. Anterni and his best canine friend, Mollie Mae.
A heartfelt thank you to the entire medical community at the Lifespan Cancer Institute, The Miriam Hospital, and Hope Hospice for the exceptional care he was provided in his final days.
A Celebration of his Life will be held in the W. RAYMOND WATSON FUNERAL HOME, 350 Willett Avenue, Riverside on Saturday November 4, 2023 at 1 p.m. Calling hours are Saturday morning 11 a.m.- 1 p.m.
In lieu of flowers, contributions in Jack's memory to INADcure Foundation PO Box 11232 Fairfield, NJ 07004 (sevenforsage.org), would be deeply appreciated.