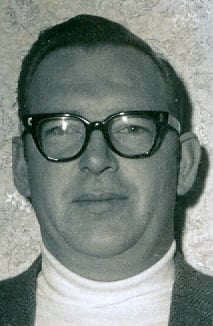 Date of Passing:
March 24, 2011
DuVally, John, C., 79, of Duval Street, died peacefully on March 24, 2011. He was the husband of Nancy E. (Daignault) DuVally.
Born in Providence, a son of the late John and Anna (Earley) DuVally, he lived in Rehoboth, MA for 41 years.
Dr. DuVally was a Pathologist at Sturdy Memorial Hospital for 29 years. He graduated from Providence College with a B.A. class of 1959 and with a medical degree from University College Cork, Ireland class of 1964.
Jack was a US Navy veteran who served in the submarine service during the Korean War. He started his career with an internship and residency at RI Hospital. He was on the boards of both Pathology (AP and CP) and Forensic Pathology. Additionally he was a member of the American Doctors Club, College of American Pathologist, Bristol North Medical Society, Massachusetts Medical Society, National Association of Medical Examiners, and Massachusetts Medici-Legal Society. He previously served as Veteran's Agent in Rehoboth, MA and was an active member of American Legion Post #302.
Besides his wife of 50 years, he is survived by three sons; Michael S. DuVally of Poundridge, NY, John P. DuVally of Rehoboth, MA and Ryan B. DuVally of Rehoboth, MA, two daughters; Deirdre A. Turizo of West Palm Beach, FL and Jennifer M. DuVally of Los Angeles, CA, two sisters; Jane Battison of Warwick and Ann Meinhold of Long Island, NY, a brother; Frank DuVally of Seekonk, MA and nine grandchildren. He was the brother of the late Mary DuVally.
His funeral service will be held on Tuesday evening March 29 in the W. RAYMOND WATSON FUNERAL HOME, 350 Willett Avenue, Riverside at 5 pm, followed by calling hours until 8 pm. Burial will be held in Rehoboth Village Cemetery, Bay State Road, Rehoboth, MA.
Flowers are respectfully omitted. Contributions in John's memory to the American Legion Post #302, 84 Bay State Road, Rehoboth, MA, 02769 would be deeply appreciated.