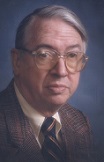 Date of Passing:
October 18, 2016
Farley, John E., Jr., MD, FAAP, 92, a Riverside pediatrician and tireless advocate for the health and welfare of Rhode Island children, died on October 18 at the Philip Hulitar Hospice Center in Providence after a brief illness. He was the beloved husband of Mary C. (Sylvia) Farley.
Born in Providence, he was the only son of boxing promoter John E. 'Duke' Farley and Ann (Barlow) Farley.
A 1942 graduate of La Salle Academy, he received his bachelor's degree from Providence College in 1945. A veteran of the U.S. Army, he received his medical degree from Tufts University in 1948, training at Boston-area hospitals, including the Floating Hospital for Children and Boston Children's Hospital. He completed his residency at St. Joseph's Hospital in Providence.
He and Mary were married in 1949 and settled in Riverside in 1953, where he launched a pediatric practice based out of their Willett Avenue home that he would operate for the next four decades. He was an 'old school' doctor: he made house calls, black leather bag in hand, and took patients' phone calls late into the night. He had absolute devotion to his patients, and provided compassionate care and counsel to three generations of East Bay families.
With a firm belief that physical and mental health are tightly intertwined, he had a long-standing affiliation with Bradley Hospital, where he served for decades as director of pediatrics. As an adjunct clinical professor at Brown University, he trained medical residents at Bradley in the psychiatric dimensions of children's health. In the early 1960s, he was instrumental in founding the East Providence Community Mental Health Center, and the Adams-Farley Counseling Center in Riverside is co-named in his honor.
He was named a fellow of the American Academy of Pediatrics, and was chair of its Rhode Island chapter.
A communicant of St. Brendan Parish in Riverside, he was inspired in early life by Dorothy Day's Catholic Worker movement, which fueled his profound, lifelong commitment to social justice, especially for children.
An early advocate of the Head Start Program, he worked to promote universal school breakfasts for Rhode Island children, work for which he was honored in 2000 by the Rhode Island chapter of the AAP. For his unwavering dedication to the wellbeing of children and youth, he was inducted into the East Providence High School Hall of Fame in 2004. Even in retirement, he continued to work with the George Wiley Center and others on behalf of disadvantaged Rhode Island children.
A college basketball fanatic, he was a long-time holder of season tickets to Providence College Friars games, and he continued to follow the team avidly throughout his retirement.
An enthusiastic member of the Sons of Irish Kings, he was a man of insatiable curiosity and wry humor, and a voracious reader who regularly sent envelopes stuffed with clipped-out magazine and newspaper articles to family and friends everywhere. He never tired of exploring the byways of southern New England, especially Cape Cod, and also spent many memorable vacations with family and friends on Siesta Key, Florida.
A lover of the visual and performing arts and of music, particularly jazz, he was a dedicated attendee of the Newport Jazz Festival during its heyday in the 1960s and 1970s.
He is survived by his wife, Mary, three sons ' John, and his wife, Deborah; Michael, and his wife, Christina; and Peter, and his wife, Kerry ' five granddaughters, and three great-granddaughters. He was predeceased by his son Paul.
His funeral will be held on Monday, October 24, 2016, from the W. RAYMOND WATSON FUNERAL HOME, 350 Willett Ave., Riverside, at 8:45 a.m., with a Mass of Christian Burial in St. Brendan Church, Turner Ave., Riverside, at 10 a.m. Burial will follow at Gate of Heaven Cemetery, 550 Wampanoag Trail, East Providence. Calling hours are Sunday, October 23, from 3:00 to 7:00 p.m. Flowers are respectfully omitted.
Memorial donations may be made to Bradley Hospital Foundation, P.O. Box H, Providence, RI 02901 (http://giving.lifespan.org/Bradley-Hospital-Donation); or East Bay Center, 610 Wampanoag Trail, Riverside RI 02915 (http://www.eastbay.org/donate.php).