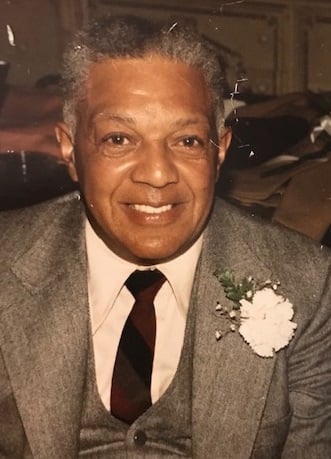 Date of Passing:
April 8, 2020
John M. Reis Jr., "Nonnie " 90, of East Providence, passed away Wednesday, April 8, 2020 at Miriam Hospital, Providence. He was the husband of the late Antonia "Tonya" (Ramos) Reis.
Born October 23, 1929, in Providence, Rhode Island he was a son of the late John Miguel Reis Sr. and Isabelle (Amado) Gonsalves.
Nonnie, a Korean War Veteran served his country honorably in the United States Navy and Marine Corps. He was a graduate of East Providence Senior High School. He attended Bryant College. He was a retired member of the International Longshoreman Association, local 1329.
Nonnie was avid reader. He enjoyed taking road trips, especially to Cape Cod, Massachusetts.
He is survived by his two daughters, Marilyn A. Alves and her husband Robert "Bobby", of Fort Myers, FL and Diana M. Reis and her husband Peter "Pete" Taylor of Providence, two grandsons, Bryan M. Reis Jr. and his wife Peggy, of Providence, Robert Alves Jr. and his wife Tara, of Cranston, two granddaughters, Annice Campbell and her husband Timothy "Tim" of Mooresville, NC, Nancy Fratus and her husband Michael "Mike" of Plymouth, MA, six great-grandchildren, Quyncy O. Reis, Tyler "TJ" Campbell, Lucas "Luke" Campbell, Mackenzie N. Campbell, Michael "Mike" Fratus Jr and Maxwell Fratus, a sister, Constance Shorts of East Providence and his companion Sharon Roy, of Vermont. He was the father of the late Bryan M. Reis and brother of the late Ralph "Snooky" Gonsalves.
Relatives and friends will be invited to a memorial service at a future date.