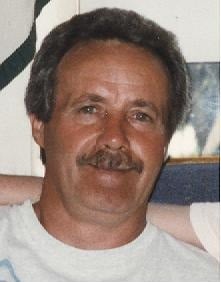 Date of Passing:
November 10, 2012
Alden, John, R., 61, of Narragansett Avenue, Riverside, died unexpectedly at home on November 10, 2012.
Born in Providence, a son of the late William and Florence (Luther) Alden, he was a lifelong resident of Riverside.
Mr. Alden was a polisher for the former Martin Copland Co. until 1977 and then was employed with the All Country Drywall Co.
John was a former Deacon at the Riverside Congregational Church.
Mr. Alden was a participant of C.B. radio under the handle of 'Clubby.' A sports enthusiast, he enjoyed fishing and NASCAR racing.
He is survived by two daughters; Jennifer L. Germano of East Providence and Melissa A. Nunez of East Providence, two sons; John R. Alden Jr. of Riverside and James M. Alden of Riverside, five sisters; Priscilla Graham of CA, Janet Grant of Providence, Ellen Alden of Cranston, Nancy Charette of Riverside and Marilyn Alden of Swansea, MA, three brothers; Robert Alden of NC Edward Alden of Riverside, and Arthur Alden of FL and four loving grandchildren; Tyler, Kevin, Trevor and Sydney. He was the brother of the late William Alden.
His funeral will be held on Friday November 16, 2012 from the W. RAYMOND WATSON FUNERAL HOME, 350 Willett Avenue, Riverside at 9:45 am with a funeral service in the Riverside Congregational Church, Bullocks Point Avenue, Riverside at 11 am. Calling hours are Thursday 4-8 pm.