John Robert "Bob" Scanlan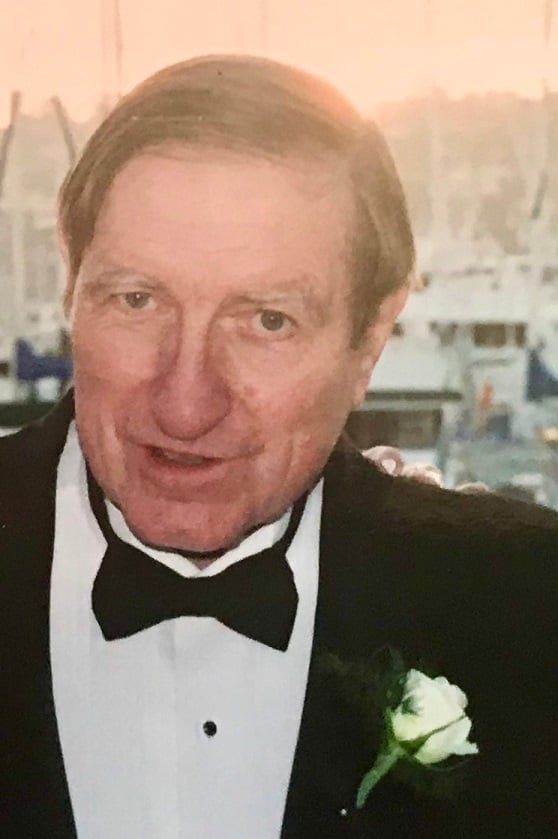 Date of Passing:
July 8, 2020
Scanlan, John Robert "Bob", 87, of Woodcrest Drive, Riverside, died peacefully on July 8, 2020 at Rhode Island Hospital. He was the beloved husband of Elaine M. (Annotti) Scanlan.
Born in Providence, a son of the late John and Ethel (Fasteson) Scanlan, he lived in Riverside for 55 years.
Mr. Scanlan was a business teacher for the Providence School Department for 34 years before retiring in 1990. He taught at Hope High School and Mt. Pleasant High School.
Mr. Scanlan was a graduate of Bryant University Class of 1957 and received his Master's Degree from Boston University Class of 1965.
Robert was a communicant and usher at St. Brendan Church for the past 55 years. He was a member of the parish's St. Vincent de Paul Society and the Forever Young Club.
Mr. Scanlan was a United States Army Veteran serving during the Korean Conflict.
Besides his wife of fifty eight years, he is survived by a daughter, Mary Beth Mascitti and her husband Perry of Arlington, WA; two sons, Robert J. Scanlan of Washington, DC and Stephen M. Scanlan and his wife Lori of Yorktown Heights, NY; a brother, Kenneth N. Scanlan of Cranston and three grandchildren, Michael, Brandon and Jenna. He was the father of the late Christopher Scanlan.
Relatives and friends are invited to attend a Mass of Christian Burial in St. Brendan Church, Turner Avenue, Riverside on Monday July 13, 2020 at 10 a.m. A Private Burial will follow. Calling hours and flowers are respectfully omitted. Contributions in Mr. Scanlan's memory to the St. Vincent de Paul Society c/o St. Brendan Church, 60 Turner Avenue, Riverside, RI 02915 would be deeply appreciated. Arrangements are by the W. RAYMOND WATSON FUNERAL HOME, Riverside.