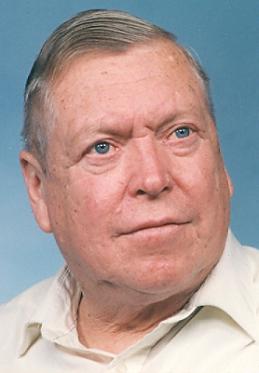 Date of Passing:
November 30, 2011
Carlson, Joseph, A., 86, of Maple Avenue, Riverside, died Wednesday, November 30, 2011 at his home surrounded by his loving family. Born in Providence on June 26, 1925, he was the eldest child of the late Allan S. Carlson and Hazel G. (Cave) of Riverside. He was the husband of Carol K. (Viall) Carlson. They had recently celebrated their 50th wedding anniversary in March.
A U.S. Navy veteran of World War II, Joe served as a radio operator aboard several destroyers and light cruisers operating in the West Indies, North Atlantic & Mediterranean Sea. After the war he was employed as a payroll clerk for the U.S. Army in Bristol, retiring after 30 years in 1981. He also worked 15 years as a courier for Citizens Bank until 1996. A long-time resident of Riverside, Joe was a man of great humor and wit and will be sadly missed by all who knew him. In his younger days he was an accomplished roller skater. He enjoyed playing cards and bowling but most of all he loved spending time with his family and was especially proud of his grandchildren; Lily and Shuwei Carlson, Melissa and Terrance Iovino, Keri Cabral and Jamie Pease.
Besides his wife, he leaves his son; Kenneth S. Carlson & wife Andrea Vastis of Rumford, a daughter; Susan C. Carlson of Bristol & a son; William J. Carlson of Riverside. He was the grandfather of six grandchildren and great-grandfather of Monica Hope Cabral and Jennifer Lynn Pease. He is also survived by siblings; Margaret 'Peggy' & husband Joseph Rochette, Evelyn 'Joan' Gregory and Norman Carlson and wife Ann, all of Riverside, Leonard Carlson and wife Beverly of Rehoboth, MA and Hazel A. 'Gussie' and husband Ted Tetreault of Florida. He was the brother of the late Janice Derrick of Riverside.
His funeral service will be held on Monday December 5, in the W. RAYMOND WATSON FUNERAL HOME, 350 Willett Avenue, Riverside at 11 am. Burial with Military Honors will follow in Forest Chapel Cemetery, Nayatt Road, Barrington.
Calling hours are Sunday 3-7 pm. Flowers are respectfully omitted. Contributions in Joseph's memory to Home & Hospice Care of RI, 1085 North Main Street, Providence, RI, 02904 would be deeply appreciated.