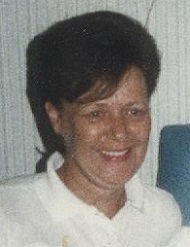 Date of Passing:
May 6, 2014
DelleFemine, Joyce, M., 70, of Woodland Manor, died peacefully on May 6, 2014 surrounded by her loving family. She was the beloved wife of the late Edward R. DelleFemine.
Born in Providence, a daughter of the late Harold F. and Helen (Bromley) Benway, she lived in Coventry for nine years and Ocala, FL for twenty years.
Mrs. DelleFemine was a clerk for the Gorham-Textron Mfg.
Joyce enjoyed spending time with her loving family.
She is survived by a son, David E. DelleFemine of Riverside; a daughter, Lori A. Eldridge of Ocala, FL; a sister, Arlene Miozza; two brothers, Harold 'Skip' Benway and Ernest Benway; six grandchildren and two great grandchildren.
Her funeral and burial will be private.