Justice Clifford J. Cawley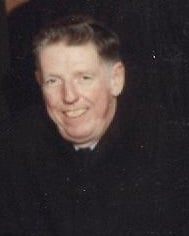 Date of Passing:
April 19, 2014
Cawley, Clifford, J., 85, of Pawtucket Avenue, East Providence, a retired Associate Justice of The Rhode Island Superior Court, died unexpectedly on April 19, 2014. He was the beloved husband of Margaret A. (Begley) Cawley.
A lifelong resident of East Providence, he was the son of the late Clifford J. and Alice (McVay) Cawley.
Justice Cawley graduated from LaSalle Academy Class of 1946, Providence College Class of 1950, Boston College Law School Class of 1957 and Georgetown University Law School Class of 1959 where he received his Master's degree in Labor Law.
Justice Cawley was an Attorney for the Federal Mediation & Conciliation Services and also an attorney for the National Labor Relations Board. He was a former Director of the Rhode Island Labor Department and an East Providence City Solicitor. He then opened up his law firm and was elected to the Rhode Island House of Representatives in District 85, a seat which he held for 10 years. He was then appointed to the Rhode Island Superior Court as an Associate Justice.
Justice Cawley was a communicant of St. Martha's Church. He was a member of the Rhode Island Bar Association and the East Providence Knights of Columbus Council #1528. He enjoyed golfing.
Besides his wife of 56 years, he is survived by two daughters, Kathleen M. Cawley of Cumberland and Eileen A. Azar and her husband Brian of Lincoln and eight grandchildren. He was the father of the late Maureen A. Porell and brother of the late Mary K. Cawley.
Relatives and friends are invited to attend a Mass of Christian Burial in St. Martha's Church, Pawtucket Avenue, East Providence on Thursday April 24, 2014 at 10 am. Burial will be private. Calling hours and flowers are respectfully omitted.