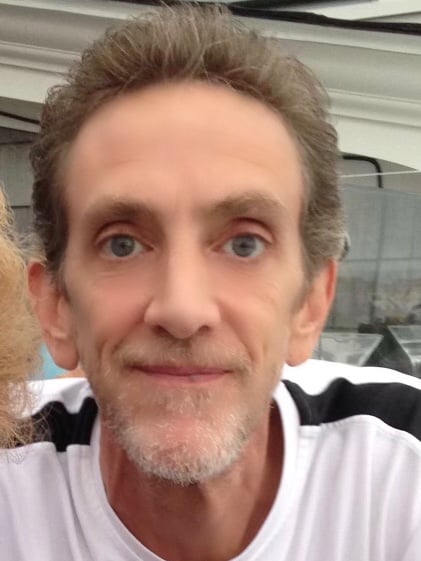 Date of Passing:
September 4, 2021
Kenneth Dean Hodgdon, age 58, passed away unexpectedly on September 4, 2021, leaving family and friends heartbroken.
Kenny is survived by his parents;
Dean I Hodgdon, (Lynn Corkins-Hodgdon), N. Providence, RI
Sally L. Hannaway, Port Orange, FL
His sisters and stepbrothers:
Cheryl P. Hodgdon (James J. DeAngelis), N. Providence, RI
Deana K. Orr (Thomas B. Orr, Sr.), Middletown, RI
Kim A. McGovern (the late Bob McGovern), Narragansett RI
Nanette E. Clark, (William A. Clark), Port Orange, FL
Scott P. Corkins (Lisa B. Corkins), Scituate, MA
Jamie P. Corkins (Catherine Corkins), Blackheath, Australia
His nieces and nephews:
Thomas B.Orr, Jr., Billy Clark, Sarah Clark, Meaghan McGovern, Nicholas Orr, Sierra Corkins, Quinn Corkins, Jack Corkins, Emmi Corkins.
And his brother in heart and spirit, Dean Tucci, Providence, RI
Kenny was a life long resident of Rhode Island. He was born in Providence on July 23, 1963 and raised in Rumford. Kenny graduated from East Providence High School in 1981. At various times,
Kenny called Providence, Warwick and Cranston home.
Kenny was proud to be a member of the IATSE Union, Local 23. He loved his union brothers and they loved him. Kenny was passionate about music. He had a wonderful knack for summing up any situation, relating it too a song and quoting the lyrics
As a loyal New Englander, Kenny was a fanatic for the New England Patriots, a passion he shared with his Dad. He looked forward to each season and every statistic. Kenny's natural intelligence and broad range of knowledge made him a formidable force while playing trivia, a passion he shared with his mother.
Kenny leaves behind family and many friends who loved and appreciated his quick wit, knowing smile and the way his eyes sparkled when he found something amusing, which was quite often.
He is gone too soon and will be missed so much.
A Mass of Christian burial will be held at St. Luke's Church, 108 Washington St, Barrington, RI on Tuesday, 9/14/2021 at 11 AM.
"People stay just a little bit longer,
We want to play, just a little bit longer,
Now the promoter don't mind,
And the Union don't mind'
If we take a little time,
And we leave it all behind and sing,
One more song……
We got time to think of the ones we love
While the miles roll away.
The only time that seems to short,
Is the time that we get to play" Jackson Browne, The Load Out/Stay 1977