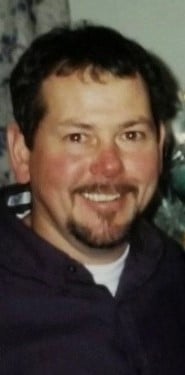 Date of Passing:
March 9, 2021
Veyera, Kevin G., Sr., 57, formerly of Middle Highway, Barrington, died unexpectedly on March 9, 2021 at Rhode Island Hospital, Providence.
Born in Providence, a son of the late Richard Veyera and Barbara (Gordon) Ricci, he lived on Willett Avenue in East Providence and previously resided in Barrington for 6 years.
Mr. Veyera was a Journeyman for the Local # 37 Iron Workers for the past 25 years.
Kevin enjoyed working on cars, motorcycles, antique cars, drawing and watching races at Seekonk Speedway. He was devoted grandfather and caregiver and enjoyed spending time with his loving family.
He is survived by a son, Kevin G. Veyera Jr. and his wife Ashley of Riverside; a step-son, Kyle Marcovits of East Providence; a brother, Richard Veyera and his wife Diane of East Greenwich; a granddaughter, Peyton Veyera; a grandson; Wesley Mills; several nieces and nephews; several great nieces and nephews, cousins and aunts. He was a dear friend of Karen Menz. He was the brother of the late Joyce Gold.
A Memorial Service will be held on a date and time to be announced. Calling hours and flowers are respectfully omitted. Contributions in Kevin's memory to The Tomorrow Fund, RI Hospital Campus, P.O. Box Suite 422, 593 Eddy Street, Providence, RI 02903 would be deeply appreciated.