Kimberly A. (Aguiar) Kennedy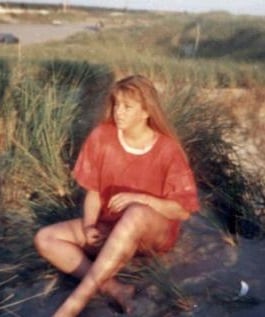 Date of Passing:
July 19, 2021
Kennedy, Kimberly A. (Aguiar), 55, of Pokanoket Avenue, Riverside, died peacefully on July 19, 2021 at the Philip Hulitar Hospice Center, Providence. She was the beloved wife of John F. Kennedy.
Born in Cranston, a daughter of the late Manuel and Maureen (Graves) Aguiar, she was lifelong resident of Riverside.
Mrs. Kennedy was respiratory technician at Rhode Island Hospital for 21 years before retiring in 2011.
Kimberly was a graduate of East Providence High School Class of 1984 where she was voted senior vice president of her class. She was a member of the East Providence High School Cheerleading team and East Providence High School Chorus and was also a member of Riverside Pop Warner and Riverside Jr. High School Cheerleading teams. She enjoyed skating.
Kimberly was a Vestry and Altar Guild member of Saints Matthew & Mark Church of Barrington. She also was a member of Defenders of Animals Association.
The family would like to extend many thanks to all the co-workers on the Rhode Island Hospital Transplant Unit, especially Dr. Reginald Gohh.
Beside her husband of fifteen years, she is survived by a stepdaughter, Michelle Kennedy Germano of Warren, four grandchildren, a sister in law, Laura Souza who generously gave her the gift of life, several cousins, nieces, nephews and her devoted cats, Jaspar, Chippy and Julip. She was the sister of the late Lori A. Norberg.
Her funeral will be held on Thursday August 5, 2021 from the W. RAYMOND WATSON FUNERAL HOME, 350 Willett Avenue, Riverside at 9:30 a.m. with a funeral service in St. John's Episcopal Church, 191 County Road, Barrington at 11 a.m. Burial will follow in Gate of Heaven Cemetery.
Calling hours are Wednesday 4-7 p.m. Contribution's in Kimberly's memory to the Defenders of Animals, Inc., Weybosset Hill Station, P.O. Box 5634, Providence, RI 02903-0634 would be deeply appreciated.