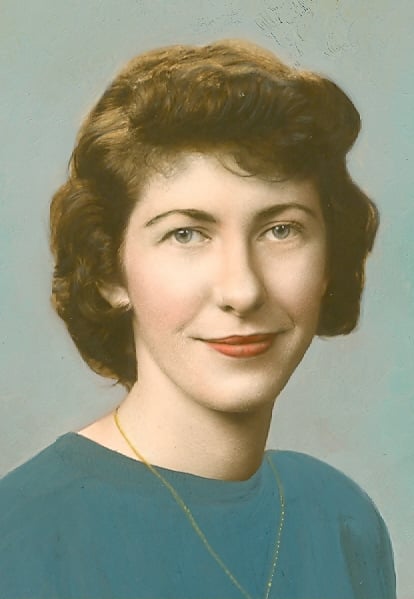 Date of Passing:
August 31, 2010
Parr, Lillian Roseltha (Burdick), 81, of Barrington, died on August 31, 2010 at Roger Williams Medical Center, Providence. She was the beloved wife of 59 years to Edward L. Parr.
Born in East Providence, she was the daughter of the late Franklin and Eleanor (Cruiser) Burdick.A graduate of Rhode Island Hospital School of Nursing, Lillian was a registered nurse who worked in Rhode Island Hospital's Jane Brown Building for many years before illness forced her to retire in the late 1980s.
Lillian was a beautiful and dynamic spirit, a woman endlessly curious and incredibly generous with her time, her love and her advice (even when it was completely unsolicited!). She was an accomplished artist whose work in different media graces the homes of many family members, friends and former co-workers. She was a multi-tasking marvel who never seemed to be doing less than four things at once. Combined with her 'high heat' cooking technique, this produced numerous startling results.
In addition to her husband, she is survived by her children and their spouses, Edward L. Parr III and his partner Shirley Gao Lee of Delray Beach, FL, Debra L. and Bill Whitehead of Kingston, Lawrence T. Parr of Barrington and Thomas J. and Cindy Parr of East Providence; and her grandchildren, Alex Whitehead and James Oatley. She was the sister of the late Franklin and Judson Burdick.
Lil was a gift who will be missed terribly by many who loved and appreciated her. A private ceremony will be scheduled at a later date. Arrangements are under the direction of the W. Raymond Watson Funeral Home, Riverside. www.wrwatsonfuneralhome.com