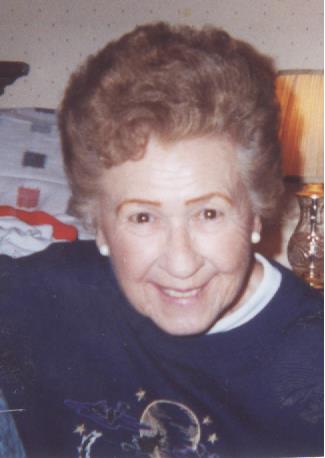 Date of Passing:
September 17, 2019
Manganelli-Tait, Lois B., (Hevey), 92, formerly of Riverside, died peacefully on September 17, 2019. She was the wife of the late Anthony Manganelli and the late John A. Tait.
Born in Warren, a daughter of the late William R. and Beatrice (Brown) Hevey, she was a lifelong resident of Riverside.
Mrs. Manganelli was a Customer Service Representative for the former Narragansett Electric Co. for 25 years. She was a former supervising aid for the East Providence School Department and she volunteered at Hasbro Children Hospital.
Lois was a communicant of St. Margaret Church and a member of the church choir. She was a member of the Loggia Maria Lodge. She enjoyed playing golf and spending time with her loving family and friends.
She is survived by two sons, Thomas Tait of Riverside and James Tait of Foster; seven stepchildren, seven grandchildren, six great grandchildren; twelve step-grandchildren; eleven step-great grandchildren and two step-great great grandchildren. She was the mother of the late Denise D. Fournier.
Her funeral will be held on Tuesday September 24, 2019 from the W. RAYMOND WATSON FUNERAL HOME, 350 Willett Avenue, Riverside at 8:30 a.m. with a Mass of Christian Burial in St. Margaret Church, 1098 Pawtucket Avenue, Rumford at 10 a.m. Burial will follow in Swan Point Cemetery, Providence. Calling hours are Monday 5-7 p.m.