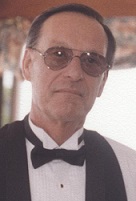 Date of Passing:
October 22, 2015
Longo, Louis, A., 71, of George Street, died peacefully on October 22, 2015 surrounded by his loving family. He was the beloved husband of Camille (D'Elia) Longo.
A lifelong resident of Barrington, he was the son of the late Carmen J. Longo Sr. and Jennie (Russo) Longo.
Mr. Longo retired from the State of Rhode Island after serving 30 years, the latter as Chief of Emissions in the Department of Motor Vehicles.
Louis was a communicant of Holy Angels Church. He was a member of the Bristol County Elks R.I. Lodge No. 1860, the Warren German American Club and the Luccia Luce Moderna No. 1112 of East Providence.
Besides his wife of 49 years, he is survived by a daughter, Carin C. Longo of Barrington; a son, Christopher J. Longo and his wife Cara of Barrington; loving Papa of Cadence and Cooper Longo and a sister, Susan Gurfein of Wickford. He was the brother of the late Carmen J. Longo Jr. and Sylvia McInnis.
His funeral service will be held on Monday October 26, 2015 in the W. RAYMOND WATSON FUNERAL HOME, 350 Willett Avenue, Riverside at 10 a.m. Calling hours are Monday morning 9-10 a.m. Burial will be held in Santa Maria del Campo Cemetery, Upland Way, Barrington.