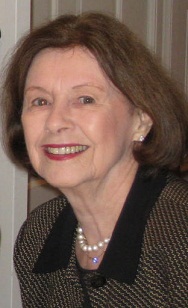 Date of Passing:
September 29, 2012
Louise Janet (McEwan) Schlee, 86, passed away peacefully at her home in Warren, RI, on September 29.
An avid golfer, she was a longtime member of the Rhode Island Country Club. She enjoyed playing bridge, was a voracious reader, and traveled extensively throughout the US and abroad. She loved her family, her home, and her many wonderful friends.
She was born on November 28, 1925, in Vancouver, British Columbia (Canada) to the late William Whyte McEwan and Louise Amelia McEwan. She was predeceased by her loving husband of 49 years, Wilfred Hardy Schlee, Jr., by her beloved companion in her final years, Constantine Karambelas, and by her brother William, and her sisters Muriel and Irene.
She leaves behind her son David Richard Schlee of Kansas City, MO and his wife Sheila Madden, her daughter Deborah Louise Schlee of Warren, RI, grandchildren Amy Elizabeth Broadhead of Portland, Oregon and her partner Marcy Brewington, Sarah Louise (Broadhead) Baird of Kent, CT and her husband Andrew W. Baird, Sarah K. Leonard of Fort Irwin, CA and her husband Major Theodore J. Leonard; great-grandchildren Charles Hardy Baird and Benjamin Wodehouse Baird (and, in spirit, Alvord Grey Leonard), sister-in-law Teresa McEwan, brother-in-law James A. Smith, and sister-in-law Doreen Schlee, 14 nieces and nephews, and her former son-in-law, Raymond S. Broadhead, of Bell Buckle, TN.
A celebration of her life will be held at the Rhode Island Country Club on October 28th at 1 p.m.
In lieu of flowers, donations may be made in her memory to a cause dear to her heart, the Salvation Army Southern New England Division, or, in gratitude, to Home & Hospice Care of Rhode Island.