Lynn Currier Smith Woodson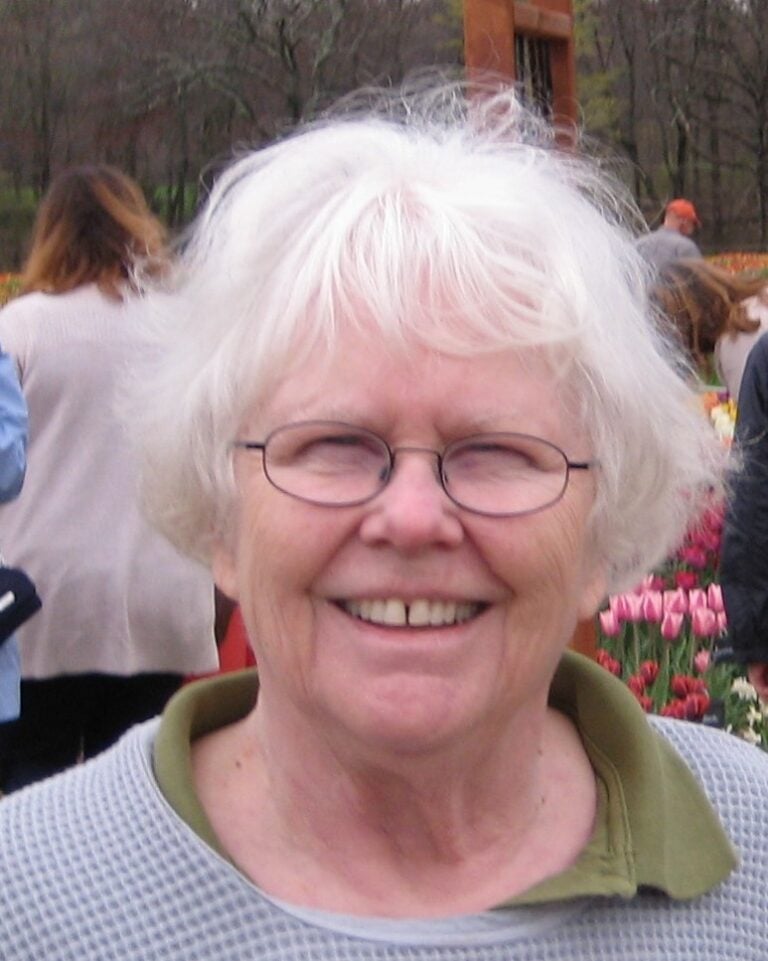 Date of Passing:
June 28, 2023
Lynn Currier Smith Woodson, 77, of Alabama Avenue, Providence, RI, formerly of Baltimore, MD died peacefully on June 28, 2023 at Elmhurst Rehabilitation & Healthcare Center, Provodence, RI. She was the beloved wife of Jon S. Woodson.
Born in Ottumwa, Iowa a daughter of the late Patrick and Irene (Munson) Smith.
She attended the University of Rhode Island.
Mrs. Woodson was a Database Manager for Johns Hopkins University, The University of Maryland, The North Baltimore Center, and Healthcare for the Homeless before retiring in 2012.
Lynn was a member of The South County Art Association, The Pottery Guild of Baltimore, The Steelyard, and Dew Claw Studios. Lynn was a devoted studio potter who taught ceramics in Fairfax, Virginia on the campus of George Mason University and at her studio in Providence in the 1970s. She visited galleries and potteries across the U.S.A. and Europe, meeting potters and collecting their works.
Besides her husband of 56 years, she is survived by a son, Morgan of Sunnyvale, CA, a daughter, Marnee of Baltimore, MD, and her husband Peter Keith, two grandchildren Gabriel Woodson and Madelaine Keith, and a sister Teresa Gillam of Orlando, FL.
Her funeral services will be private.