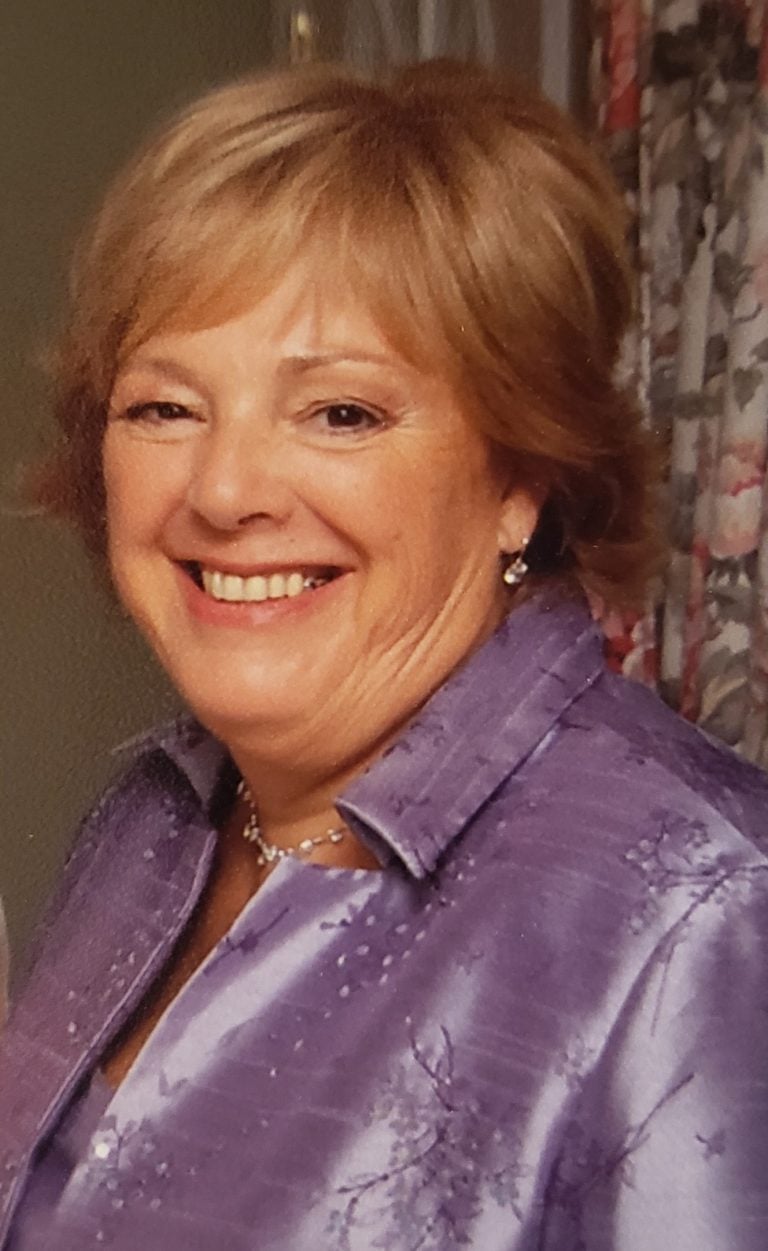 Date of Passing:
July 26, 2020
Dorosko, Margaret E., (Lovett), 70, of Timberland Drive, Riverside, died peacefully and unexpectedly at home on July 26, 2020. She was the wife of the late Walter Dorosko.
Born in Providence, a daughter of the late Charles and Marion (Pellitier) Lovett, she was a lifelong resident of Riverside.
Margaret or Peggy, as she was more affectionately known, was a bookkeeper for many years and loved her job. However, her beloved role in life was being a loving mother to Michael and Amy and an incredible grandma to Hope, Cormac, and baby Rowan. Her love for her family was unwavering and made her the happiest person in the world. Whether it was riding the fastest rollercoaster in Disney, standing in line in the frigid cold in NH to see Santa Claus, or just sitting in her family room with her sisters and her late parents, Peggy was always the most content in the presence of her family.
Peggy enjoyed playing tennis, reading, and spending time at her favorite place in RI, Sand Hill Cove. She lived for the summer months and will be sorely missed by all at Knowles Camp Ground. She will be remembered for her incredibly positive outlook on life, her ability to make people smile, and by her infectious laugh that could light up any room and put a smile on the face of anyone within listening distance. She had a way of finding the best in everyone and an ability to make friends with everyone she met.
While Peggy's death has been met with shock and sadness, we know that she leaves this world with no regrets. She had a larger than life personality and reminded us every day how important it was to love each other and say, "I love you", as often as you can. She knew that every day was a blessing and no matter what challenges she faced she overcame each one with a big smile and a positive mindset. Peggy will be sorely missed and would want everyone to know that although her death will leave a heartache no one can heal, the love and happiness she spread will leave memories that no one can steal.
She is survived by a son, Michael C. Dorosko and his wife Laura of Riverside; a daughter, Amy D. Moran and her husband Stuart of Riverside; three grandchildren, Hope Moran, Cormac Moran and Rowan Dorosko; three sisters, Barbara Daniel of Chesapeake, VA , Mary McShane of Riverside and Linda Giangrande of Tolland, CT and several nieces and nephews. She was the sister of the late Ann Charette.
Her funeral will be held on Thursday July 30, 2020 from the W. RAYMOND WATSON FUNERAL HOME, 350 Willett Avenue, Riverside at 7:45 a.m. with a Mass of Christian Burial in St. Brendan Church, Turner Avenue, Riverside at 9 a.m. Burial will follow in Swan Point Cemetery, Providence.
Calling hours are Wednesday 4-7 p.m. Flowers are respectfully omitted. In lieu of flowers, please pay it forward and make someone smile today in honor of Peggy.