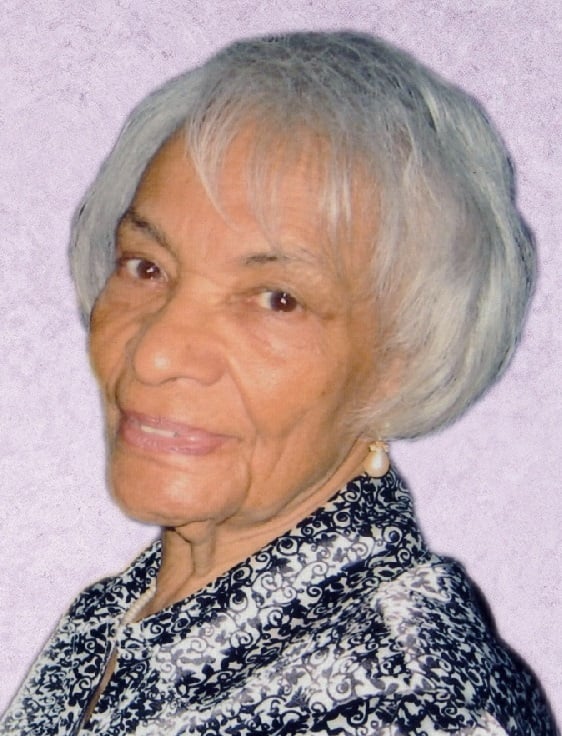 Date of Passing:
September 10, 2018
Mariana B. Gomes (Barros), "Chubinha", 91, of Hazard Avenue, passed away on Monday, September 10, 2018 surrounded by her loving family at home. She was born in Brava, Cape Verde a daughter of the late Caesar Gonsalves and Maria DeBarros.
Chubinha faced a challenging, nine month journey from Cape Verde to the United States with her stepmother, Roza Gonsalves, at the age of 21. Once here she met and married Anthony J. Coelho. She focused on obtaining her U.S. citizenship and finally succeeded in 1958. Once achieving that status she never forgot the family that she left behind and thus, sponsored numerous relatives who also dreamed of coming to America. When her family arrived in the United States, her home became their home and her support and generosity allowed them to begin lives of their own in the United States. Through these actions she was considered the matriarch of the family.
Chubinha was employed as a Utility Aide at Rhode Island Hospital until her retirement in 1991.
She loved spending time with her family, especially her grandchildren and great-grandchildren. She enjoyed traveling with her daughters and was an excellent cook. One of her favorite places was the supermarket and there was never a time that she would turn down an opportunity to go. Her unique use of the English language would always make you laugh – it was nothing short of amazing! She valued her friendships and she remained true to her Cape Verdean traditions. You could not escape her house without eating at least one of the many things offered. Her love was felt and known by all from the generations that came before her down to the youngest, including the neighborhood children who would knock on her door for candy. There was no limit to her love and kindness. She will always be remembered as a sweet and gentle woman.
She is survived by a daughter, Barbara E. Coelho of Providence; a son, Caesar A. Coelho of Central Falls; two sisters, Roza Sangtiago and Zabel Fortes both of Pawtucket; a brother, Alexander Gonsalves of Rumford; six grandchildren, Michael A. Coelho, William A. Fontes, Lisha M. Gomes, Traci C. Gomes, Cheyne M. Dargi and Erica L. Fontes; four great-grandchildren, Aidyn M. Frye-Dargi, Mila C. Fontes, Quincy H. Fontes and Fallon C. Santos; a son-in-law, William H. Fontes, Jr. and numerous nieces, nephews, godchildren, cousins and friends.
She was the mother of the late Alice J. Fontes; the sister of the late Emilia Monteiro, Madeline Hillman, Eva Pendleton, Ann Gonsalves, Jenny Gonsalves, Mary Monteiro, Joao DeBarros, Benjamin Gonsalves, Sonny Gonsalves, Gualdino Gonsalves, and Caesar Gonsalves, Jr.
Her funeral will be held on Monday, September 17, 2018 from the W. RAYMOND WATSON FUNERAL HOME, 350 Willett Avenue, Riverside at 8:00 a.m., with a Mass of Christian Burial in St. Martha's Church, 2595 Pawtucket Avenue, East Providence at 10 a.m. Burial will follow in Gate of Heaven Cemetery. Calling hours are Sunday 4-7 p.m.