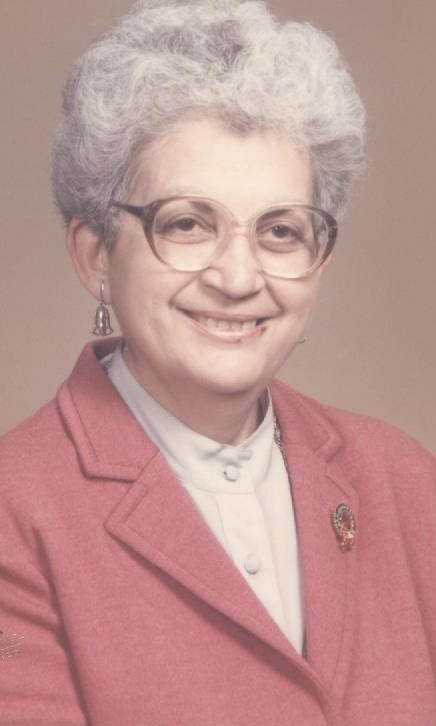 Date of Passing:
January 3, 2022
Gizzarelli, Marie E. 88, of Princess Hill Avenue Barrington, died peacefully on January 3, 2022 surrounded by her family.
She was born in Barrington, a daughter of the late Camillo and Maria (Cuzzone) Gizzarelli. A Barrington High School graduate class of 1951,
Marie was the youngest of 11 children. Marie took great pride in being an Executive Secretary, and was even Secretary of the Year in 1980.
Marie loved life in a big Italian Family. She loved to tell people her name was Marie but " You can call me Sophia," comparing herself to the Italian Actress Sophia Loren! She loved traveling and going out with her Sisters, cocker spaniels and little fluffy dogs, olives, pepperoni, and her beloved Providence Friars Basketball.
Marie was very thoughtful and every holiday, you were sure to get a card from Marie signed with two little m's. Marie would playfully say they were Heathcliff and Hortense, 2 seagulls she met in New York. Bubbly and friendly, she was a wonderful person everyone adored.
Marie was the Sister of the late; Felicia, Rose, Anna, Jane, Elsie, Domenic, Nicholas, and Angelo Gizzarelli, Theresa Trahan, and Frances Puckett. She is also survived by three nieces and three nephews.
Her funeral will be held on Monday January 10, 2022 from the W. RAYMOND WATSON FUNERAL HOME, 350 Willett Avenue, Riverside at 8 a.m. with a Mass of Christian Burial in Holy Angels Church, 341 Maple Avenue, Barrington at 10 a.m. Burial will follow in Gate of Heaven Cemetery. Calling hours are Monday morning 8 a.m.- 9 a.m.