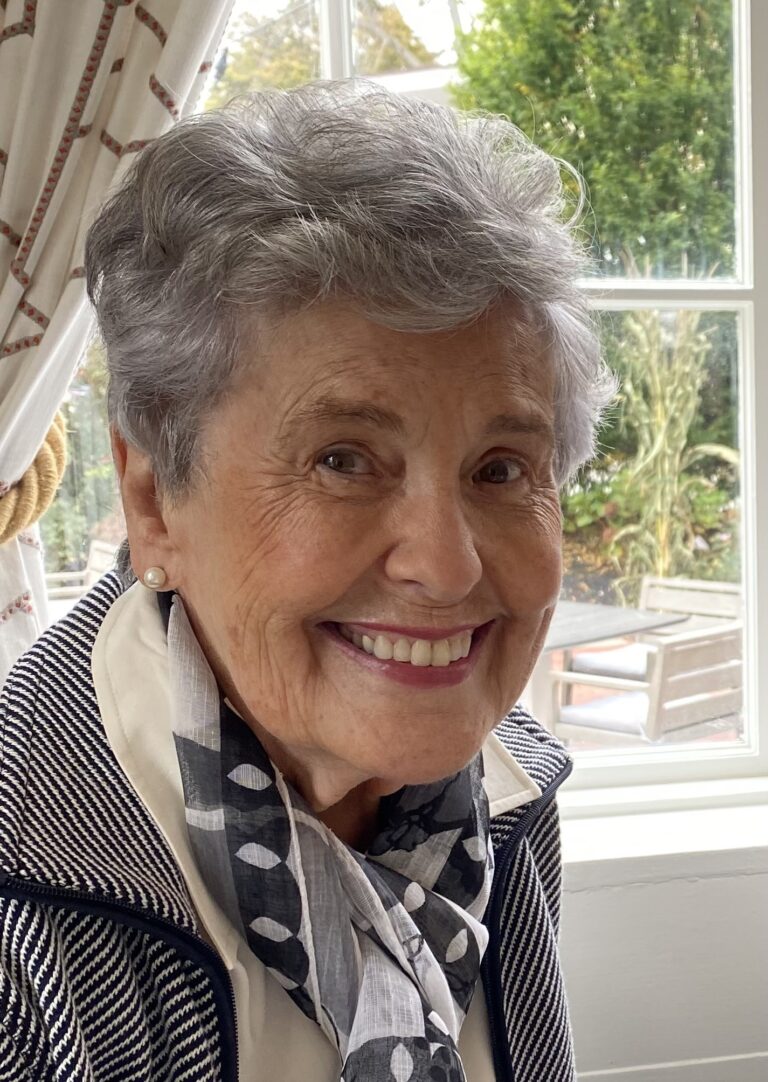 Date of Passing:
December 9, 2022
Greenwell, Marilyn Feick, 89, of Argyle Avenue, Riverside, died peacefully on December 9, 2022, surrounded by family at the home of her daughter. She was the loving wife of the late Charles B. (Dick) Greenwell.
Born on December 27, 1932 in South Bend, Indiana, she was the daughter of the late Ralph and Ruth (Godfrey) Feick, and had resided in Barrington for over 50 years. She attended Rosary College (now Dominican University) in Chicago, and was a 1954 graduate of Marquette University in Milwaukee, WI, where she was a member of the Phi Alpha Theta history honor society. She worked briefly in advertising while living in Chicago following her 1957 marriage. She retired from Rhode Island Hospital in 1994 where she had worked as an administrative assistant in the Department of Psychiatry for over 20 years.
Marilyn was a long term volunteer at Blithewold Mansion and Gardens in Bristol, where she coordinated musicians for the Christmas season, gave tours, and helped in the office. Taking her grandchildren to Blithewold was a special time for her. She loved gardening, the beach, and reading, especially historical fiction set in England. She and Dick enjoyed traveling in their retirement and England was a favorite destination. They regularly played bridge with special friends for over forty years. Most of all Marilyn loved being with her family.
She is survived by her two daughters, Ellen Franklin and her husband Haswell of Baltimore, MD, and Nancy Ryan and her husband Kevin of Barrington. The joy of her life was being Gigi to her seven beloved grandchildren who also survive her: Jack Ryan and his fiancée Jenna, Leslie Franklin, Mac Franklin, Haley Ryan, Luke Franklin, Libby Ryan, and Drew Franklin. She was the sister of Donald Feick of Roanoke, VA. She is also fondly remembered by her devoted Angels: Alexis, Pam, Kandy, and Philomene.
Calling hours will be on Tuesday, December 27, 2022 from 7:30 AM – 8:45 AM at the W. RAYMOND WATSON FUNERAL HOME, 350 Willett Avenue, Riverside, followed by a Mass at 10 AM at St. Luke's Church on Washington Road in Barrington. Burial will be in Forest Chapel Cemetery on Nayatt Road in Barrington. Contributions may be made in Mrs. Greenwell's memory to Blithewold Mansion, Gardens and Arboretum, 101 Ferry Road, Bristol, RI 02809.