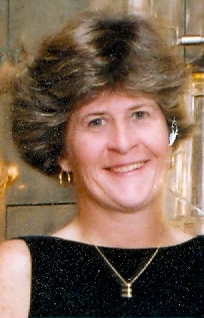 Date of Passing:
January 29, 2011
Picerelli, Marilyn, (Hartley), 53, died peacefully at Women & Infants Hospital on Saturday after a brave fight against breast cancer. She was the beloved wife of Robert Picerelli for over 18 years and the loving mother of two sons, Peter and James. A resident of Tiffany Circle, Barrington, RI, for most of her life, her family recently resided in Warren.
A life-long parishioner of St. Luke's in Barrington, she was born in Providence, the daughter of the late Robert and Elizabeth Hartley. A graduate of the University of Rhode Island, Marilyn was a vice president of sales at Sanditz/Pearson Travel and served as a travel consultant for the Big East Conference. Previously she was a co-owner and operator of Church Travel and Worldtek travel in Barrington.
A life-long sports enthusiast, Marilyn won the R.I. Golf Association Mixed Team Championship four times and played on RIWGA teams matched against other states. She organized and played in numerous charity golf tournaments most notably St. Mary's Home for Children and a team event for the American Cancer Society which led to a trip to the national finals at PGA National in Florida. Marilyn won the New England doubles and mixed doubles racquetball championship in 1983 and was a RI female state singles champion.
In 2009, Marilyn was inducted into the Barrington High School Athletic Hall of Fame and she will be inducted into the Rhode Island Interscholastic Hall of Fame in May. She was the first Barrington female athlete to make three All-State First Teams in one year for tennis, basketball and track and went on to play multiple varsity sports in college.
Besides her husband and sons, she leaves a brother Richard and wife Carol Hartley of South Kingstown, and a sister Peggy and husband Tim Hickey of North Augusta, SC. She was the beloved aunt of Scott, Robert, Elizabeth, David and Michael. She was also a dear friend to a multitude of people that she touched through her endeavors in the travel industry, sports, charitable activities, and her sons' lives.
Her funeral will be held on Wednesday, February 2, 2011 from the W. RAYMOND WATSON FUNERAL HOME, 350 Willett Avenue, Riverside at 8:45 am with a Mass of Christian Burial in St. Luke's Church, Washington Road, Barrington at 10 am. Burial will follow in Gate of Heaven Cemetery.
Calling hours are Tuesday 4-8 pm. Flowers are respectfully omitted. Contributions in Marilyn's memory to the Peter and James Picerelli College Fund at 12 Long Lane, Warren, RI 02885 would be deeply appreciated.