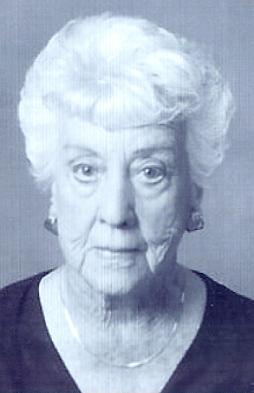 Date of Passing:
September 1, 2011
Edmondson, Marion, D., (Dumican), 97, of East Providence, died on September 1, 2011. She was the beloved wife of the late Gardiner Smith Edmondson.
Born in Providence, she was the daughter of the late David C. and Margaret (Bain) Dumican. Marion lived in East Providence for 62 years before retiring to Fort Lauderdale, FL, for 18 years, since returning to East Providence.
She is survived by a son; Bain M. Edmondson and his wife Mary Jane of East Providence, a granddaughter; Sherry Snow and her husband Thomas, a grandson; Bain S. Edmondson and his wife Dawn, all of Barrington and four great grandchildren. She was the sister of the late Alice Unsworth, Nancy Ballou, Margaret Hilton, Christine Kristofeck, William, Charles and Arthur Dumican.
Her private funeral was held on Saturday September 3, 2011 in the W. RAYMOND WATSON FUNERAL HOME, 350 Willett Avenue, Riverside. Burial was held at Elm Grove Cemetery, North Kingstown, RI.