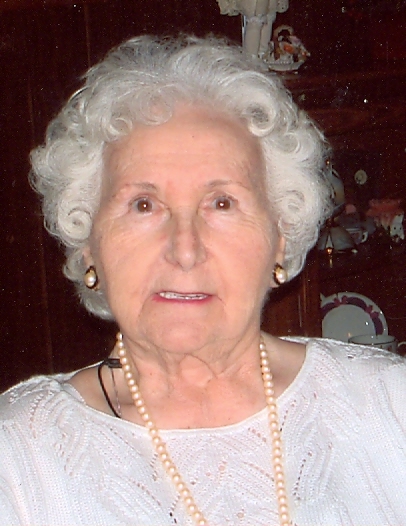 Date of Passing:
March 31, 2010
LeBLANC, MARION S. (O'HANIAN) 89, a longtime resident of Riverside, died peacefully on March 31, 2011, at Evergreen House Health Center in East Providence.
Born in East Providence, she was a daughter of the late Oscar K. and Anna (Antonelli) Ohanian. She was the widow of Donald LeBlanc.
Marion graduated from East Providence High School in 1939 and worked at the former Woolworth Dress Shop in Pawtucket for several years. She was a small businesswoman most of her career, operating Anna's Chowder House, named after her mother, at Crescent Park, the Goalpost Caf near the entrance to the park and a pizza parlor, grocery and laundry, all in Riverside. She retired in 1991.
Marion was the sister of Donald K. O'Hanian, M.D., Oscar K. O'Hanian, Jr., and Margaret O'Hanian DeMatteis, all deceased, and the aunt of the late Donald K. O'Hanian, Jr. She is survived by her step-daughter Carol LeBlanc of Quebec, niece Anne Szostak of Bristol, nephews Hunter O'Hanian of Boston and Mark O'Hanian of Crystal Lake, Ill., and nieces Nancy Nicolet and Susan Huerta of Tucson, Ariz., and nephews Oscar K. O'Hanian III of Tucson and Steven O'Hanian of Phoenix.
The funeral will be held Monday, April 4, at 8:45 a.m. from the W. Raymond Watson Funeral Home, 350 Willett Ave., Riverside, with a Mass of Christian Burial at 10 at St. Brendan's Church, 60 Turner Ave., Riverside. Burial will be in St. Ann's Cemetery, Cranston. Visiting hours will be Sunday, April 3, from 2 p.m. to 4 p.m. In lieu of flowers, please make a donation in her memory to St. Brendan's Church, 60 Turner Ave., Riverside, RI 02915.