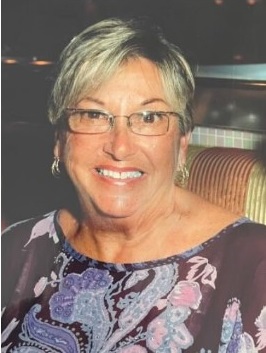 Date of Passing:
May 14, 2022
Our beloved Mother, Marion Cox, 88, formerly of Monmouth Drive, Riverside passed away on May 14th.
She was born to the late Sadie Tripp, and Clarence Tripp. She graduated from East Providence HS. She married her high school sweetheart, our Dad the late Pfc Edward A. Cox Jr. of the Marine Corps in March 1953. Marion is survived by her four children: Lynda Soravilla of Englewood Florida and her husband Bobby Soravilla, Edward Cox the 3rd of Punta Gorda Florida and his wife Teresa Cox, Kerrie Schmidt of Warwick RI and Shelley Faria of Port Charlotte Florida. She is also survived by seven grandchildren, and eight great-grandchildren. Marion especially loved her role as " Mamie" to her grands. They were the pride and joy of her life. Marion was predeceased by her adoring husband in 2001. Marion worked as a medical assistant, and book keeper for many years. She was fiercely independent. She made it a point to learn how to maintain her home, outside and in. She knew which screwdriver to use and when to use it. To hear her say, " I can do that" was quite normal!
Before "crafting" became a common past time and hobby, Marion crafted to be practical. She was highly skilled with knitting needles and a crochet hook. She sewed and made her children's Easter coats and bonnets, she sewed her own curtains, and furniture coverings. Her hands were rarely still. She knew how to save a nickel and turn it into a dollar. As practical as she was, she also appreciated the good things in life, that were a result of all her hard work. She and Edward became Florida snowbirds over the years, and enjoyed the Florida lifestyle. She was an avid golfer, and was the secretary of her women's league. She loved watching Tiger and Sergio and the Masters.
She played women's softball before it was recognized as a legit sport, and was nicknamed " Trippy" because of her maiden last name, and how she slid into base. Later in life she was still willing and able to challenge herself for fun, and the enjoyment of others. She was game to hop on a Harley, or a 15 hand horse!
She loved going on well deserved cruises, you could bet your nickel you could find her in the casino playing bingo or black jack. She was good! She especially loved Bingo, the beach and sun, a good burger, and especially chocolate! One of her favorite sayings was, " it is what it is", and you can do it! She didn't dwell on negativity. She was a profound influence to her children and also to her grandchildren. She lifted them up with praise and positivity especially during a difficult season. She saved the best of everything for everyone else. If you admired anything she had, you can almost bet you were going home with. She never visited empty handed. People were drawn to Marion's liveliness, humor, and tenacity. She picked up lifelong friends everywhere she went and leaves behind nothing but beautiful memories. She will be missed but never forgotten.
Her Funeral Service will be held on Wednesday May 25, 2022 in the W. RAYMOND WATSON FUNERAL HOME, 350 Willett Avenue, Riverside at 10:30 a.m. followed by Calling Hours from 11 a.m. – 1 p.m. Burial will follow in Gate of Heaven Cemetery.
In lieu of flowers memorials may be made to Tidwell Hospice at 1158 Veronica St, Port Charlotte, FL 33952.