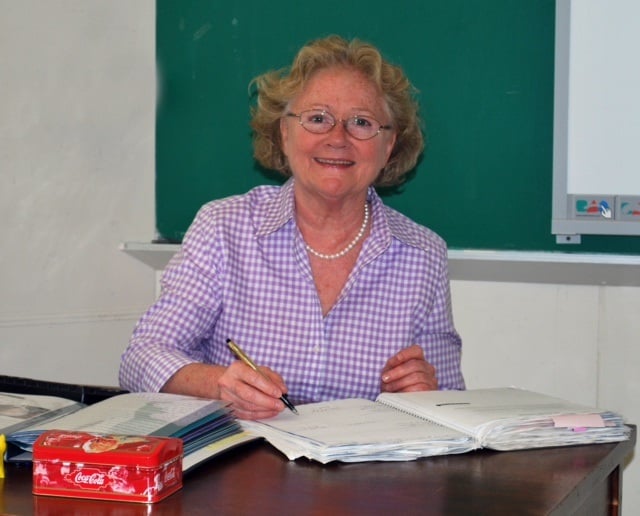 Date of Passing:
October 8, 2022
WRYE, MARION THERESE, 76, of Euclid Avenue and formerly of Meadow Avenue, Riverside, passed away on Saturday, October 8, 2022 after a long illness. She was supported by a loving circle of friends and former students.
Born in Surrey, England, Marion was the daughter of late Charles and Bridget (Giblin) Wrye. The family immigrated in 1947 aboard the Queen Mary to Canada, moved to Maine and finally to Rhode Island. She graduated from her beloved Hope High School, became a US citizen and eventually received her Master's Degree in English Literature from the University of Rhode Island.
Ms. Wrye taught high school English at St. Mary Academy-Bay View in Riverside for 35 years before retiring. She was devoted to her students and a master teacher of writing on all levels, including AP courses. Many of her students won writing awards in the state and national ranks. Ms.Wrye had several articles published in the NCTE English Journal and local newspapers. She had a memoir, poetry, a grammarix, and several essays in the works before she took ill. She was engaging, genuinely interested in other people's stories, loved her students and teaching.
Ms. Wrye is loved and remembered by a family of long-time friends and many students.
Friends and alumnae are invited to a memorial service for Marion at the St. Mary Academy-Bay View Chapel, 3070 Pawtucket Avenue, Riverside, RI 02915, on Saturday, October 15, 2022 at 10 a.m. There will be prayers, a formal eulogy and some time allotted for attendees to share observations and memories.
In lieu of flowers, donations in Marion's memory may be made to the St. Mary Academy-Bay View Scholarship Fund.