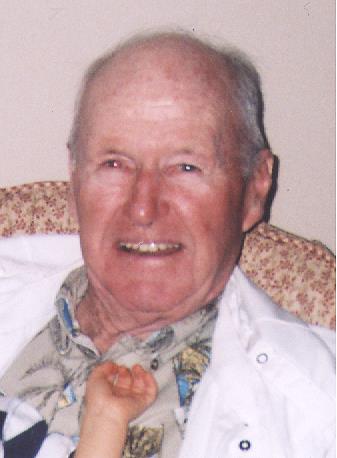 Date of Passing:
April 24, 2018
Mark Conlon, 96, passed away peacefully on April 24, 2018 in Vero Beach, FL. He was born on November 26, 1921 in Barrington to the late Mark A. and Frances H. (Downey) Conlon. Throughout the years he has called several places home, including Barrington, Riverside, and Rehoboth, MA, and for the past 34 years, Vero Beach, FL. He was the beloved husband of the late Dorothy G. (England) Conlon for 58 years.
Mark proudly served his country in the United States Navy during World War II, and was a past member of the United States Coast Guard Auxiliary. He was employed by Brown and Sharpe, was a carpenter and also a member of the Rhode Island Carpenters Union Local #94 for 67 years. He enjoyed boating, raising cattle, traveling in his RV, winning a game of shuffleboard, and spending time with his loving family.
He is survived by, and the proud father of, three children: a daughter, Pamela A. Holt and her husband Geoffrey of Rehoboth, MA; two sons, Robert Mark Conlon and his wife Maureen of Lakewood Ranch, FL and Warwick, RI; and James Conlon and his wife Jacqueline Burgess-Conlon of Rehoboth, MA. He was a devoted grandfather to six grandchildren and nine great grandchildren. Mark was also blessed to have a dear friend, Irene Thornton of Vero Beach, FL.
In addition to his wife and parents, he was preceded in death by his brother Frank J. Conlon.
His funeral will be held on Monday, May 7, 2018 at the W.RAYMOND WATSON FUNERAL HOME, 350 Willett Avenue, Riverside at 8:45 a.m. with a Mass of Christian Burial in St Luke Church, Washington Road, Barrington at 10:a.m. Burial with Military Honors will be private in Stevens Corner Cemetery, Rehoboth, MA. Calling hours are omitted. In lieu of flowers, contributions in Mark's memory to the Rehoboth Ambulance, PO Box 156, Rehoboth, MA 02769 would be greatly appreciated.