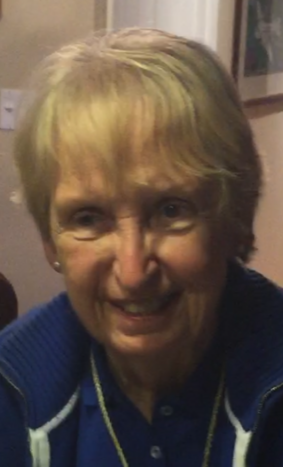 Date of Passing:
July 1, 2023
LYNCH, MARY LOU (Lyons) 89, of Barrington, Rhode Island, died on Saturday July 1, 2023, after a short hospice stay. Mary Lou was predeceased by her husband Edward J. ("Ted") Lynch in 2013. She was born in Fall River, Massachusetts, to the late Andrew and Mary Lyons, and her late sister was Catherine A. Lyons of Connecticut. Mary Lou was a devoted Registered Nurse, who graduated from Truesdale Hospital Nursing School in Fall River, MA, and worked at various medical facilities while she raised her five children.
Mary Lou is survived by five children: Christopher A. Lynch of Barrington; Susan Lynch Connelly and her husband Sean of Denver, Colorado; Lisa Lynch LaTorre of Duxbury, Massachusetts, Laurie Lynch Oh and her husband Kenneth of Milwaukee, Wisconsin; and Ellen Lynch Catlett and her husband Daniel of Leesburg, Virginia. Mary Lou was "Nana" to twelve grandchildren, who live in New England, New York City, the mid-Atlantic, Wisconsin, Texas, and California: Laura and Erin Connelly; Jamie, Michael, and Ryan LaTorre; Katie, Kristen, Matthew, and Thomas Oh; and Torin, Emma, and Julia Catlett.
Mary Lou was a voracious reader who devoured nonfiction (most recently a Ted Kennedy biography) and mystery novels alike, but only after she read the Boston Globe cover to cover. Her mind was sharp to the end, kept fresh by a keen interest in current affairs. Her loving family will honor her legacy as they continue their decades-long tradition—begun with annual Thanksgiving gatherings at her and Ted's Rhode Island home—of returning from around the country each year for a New England Thanksgiving.
A Private Funeral Service will be held in the W. RAYMOND WATSON FUNERAL HOME, 350 Willett Avenue, Riverside, followed by a Private Burial in Forest Chapel Cemetery, Nayatt Road, Barrington. Calling Hours and flowers are respectfully omitted.