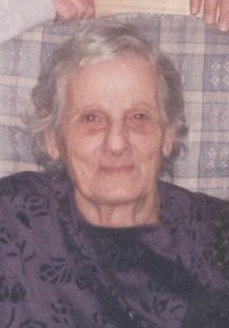 Date of Passing:
November 27, 2021
Suriani, Mary R., (DeAngelis), 97, of Maple Avenue, Barrington, died peacefully on November 27, 2021 at home surrounded by her loving family. She was the wife of the late Michael Suriani.
A lifelong resident of Barrington, she was a daughter of the late Joseph and Angelina (Lombardi) DeAngelis.
Mrs. Suriani was a kitchen manager for the Barrington Senior Lunch Program for many years.
She is survived by two daughters, Kathleen L. Suriani of Barrington, AnnMarie D. Canders of Barrington; a son, Michael W. Suriani of Barrington; nine grandchildren-greatgrandchildren. She was predeceased by nine brothers.
Relatives and friends are invited to attend a Concelebrated Mass of Christian Burial in St. Luke Church, Washington Road, Barrington on Monday December 6, 2021 at 12:30 p.m. Burial will follow in Santa Maria del Campo Cemetery, Upland Way, Barrington. Calling hours and flowers are respectfully omitted. Contributions in Mary's memory to the Visiting Nurses Home & Hospice, 1184 East Main Road, Portsmouth, RI, 02871 would be deeply appreciated,